Image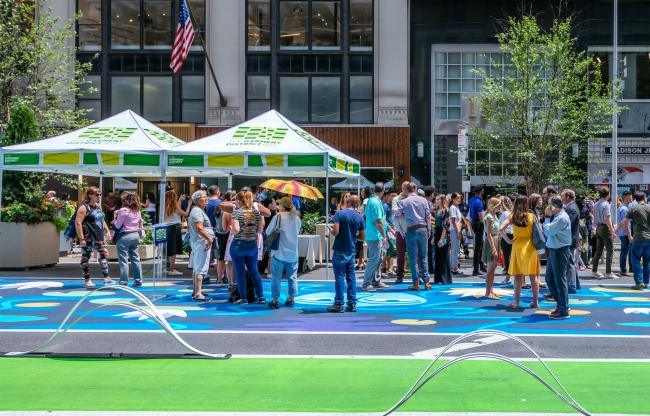 The Garment District Alliance serves New York's storied Garment District, in the heart of Midtown Manhattan.
Working in partnership with local building owners and businesses, we improve the quality of life and economic vitality in our neighborhood. The Garment District Alliance is a not-for-profit corporation, established in 1993.
Street-
scape
Appearances Matter
From the seasonal plantings and street furniture that line the pedestrian esplanade of the Garment District Plazas, to the trees that line our side streets, to the additional lighting keeping our sidewalks lit up at night, to  our famous giant button and needle sculpture, we are working hard to create attractive and hospitable public spaces.
Image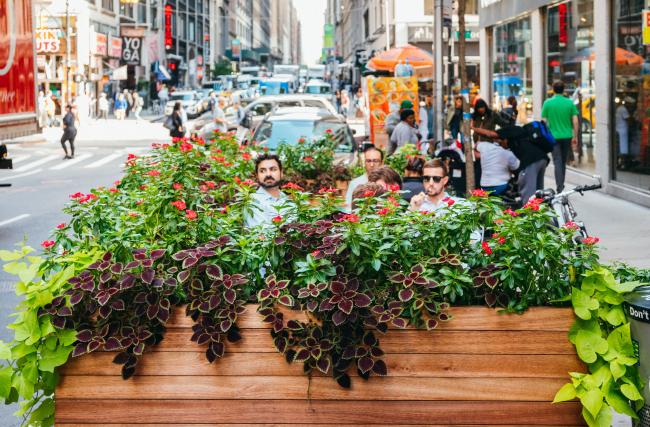 Clean
And
Safe
If you've spent any length of time in the Garment District, chances are you've seen our public safety and sanitation staff on the sidewalks. Dressed in their blue uniforms bearing the Alliance's logo, the Garment District Alliance's public services staff is on duty seven days a week.