Image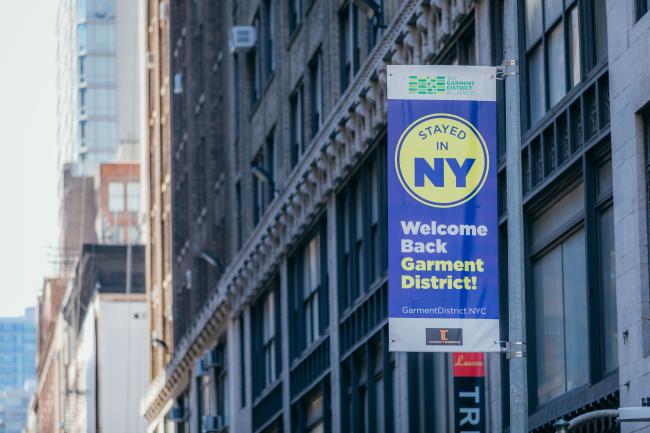 Part of our mission is to improve the economic vitality of our neighborhood. We endeavor to listen to the needs and concerns of our local businesses and work with them, our property owners, and the City, to create programming that achieves this goal. 
Business Development Collaborative
A multi-year year program of the Garment District Alliance to strengthen the competitiveness of the neighborhood's workforce and industry by funding, partnering or producing programs which are in accordance with our charitable mission, goals and district plan.
For more information on this year's program, click the link below. 
Stayed In NY
We are committed to helping our local businesses in any way we can during the COVID-19 pandemic. To this end the Garment District Alliance has created the "Stayed In NY" campaign to help promote these businesses at no cost to them.
All our neighborhood companies have had the opportunity to have their logo featured on our new banners that adorn the light poles across our neighborhood.
Free "Stayed in NY" window cling decals and 6ft social distancing ground decals were provided to any business interested as well.

The pandemic has been a time of great hardship for all businesses. Know that we are here to help in any way, so please reach out to us with any comments or concerns.