Arts
Art on the Plazas
Part of a new tradition of world-class public art installations in the heart of the neighborhood on our Garment District Plazas, bringing life and culture to the neighborhood since 2010.
Every year we issue an RFP to find our next featured artist and artwork.
For more information on the most recent exhibit on the plazas, see Public Art, and to view our previous installations see Art on the Plazas Archive.
Image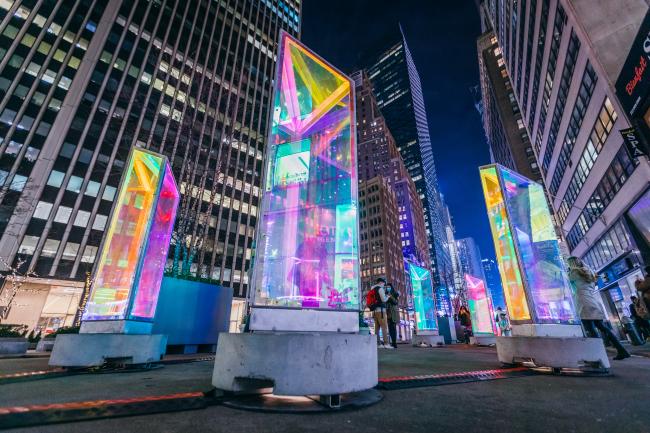 Space for Public Art
The Garment District Space for Public Art showcases and promotes the diverse artistic and design talent located in New York City. The program affords individuals and groups the opportunity to utilize a variety of non-traditional art spaces on the ground floor level in the heart of midtown Manhattan, for installations featuring their creative talents in an ongoing dialogue with the endless number of pedestrians.   
The program currently showcases art in two venues, 215 West 38h Street and the lobby of the Kaufman Arcade building at 132 West 36th Street. Displays are typically four to six weeks in duration. The Space for Public Art program has featured an array of mediums from oils and pastels to photography and pottery, as well as live performances.
To see the most recent installations, visit Public Art. 
Artists are selected from the Garment District and beyond. If you are interested in showcasing your work and wish to submit a proposal, contact Jerry Scupp at jscupp@garmentdistrictnyc.com.