Image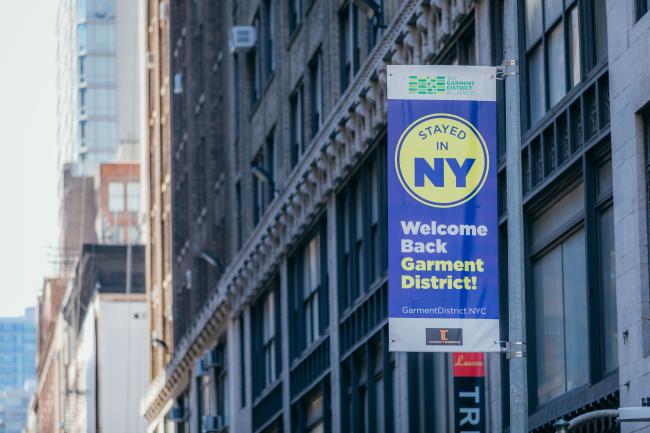 Sanitation
Services
By working in partnership with building managers, businesses and the NYC Department of Sanitation, the Garment District Alliance sanitation team keeps the neighborhood looking its best seven-days-a-week. 
We not only keep our streets and sidewalks clean, but we also remove graffiti, perform maintenance on street furniture, and steam-clean our sidewalks and hot spots.
As a result of our consistent hard work, Garment District streets and sidewalks are regularly rated 100% clean by the Mayor's Operation Scorecard.
Cleanliness Is
Everyone's
Responsibility
Got a question about garbage?
Check out Let's Keep It Clean, our guide to NYC's Department of Sanitation rules and regulations for buildings and ground floor business.  The guide outlines your responsibilities for garbage collection, street sweeping, snow removal, recycling, and other maintenance essential to the quality of life in the neighborhood. While the Garment District Alliance sanitation team is on duty every day, it is critical (and mandatory) that each business does its part to make sure the Garment District looks its best. Remember: It's the LAW – but it's also good for business.
Image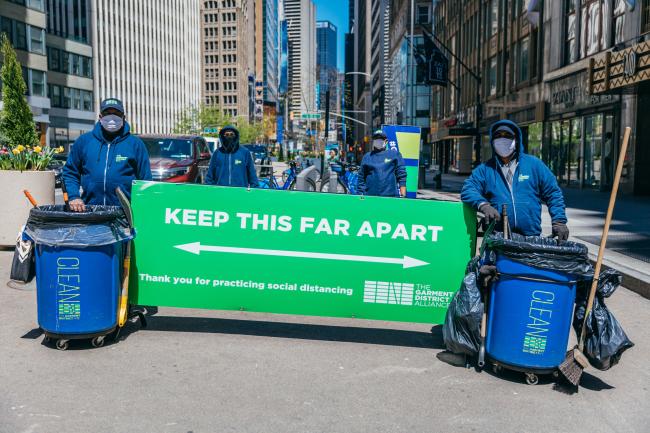 Public
Safety
The Garment District Alliance's 23 uniformed public safety officers patrol our streets, keeping the district safe seven-days-a-week. 
We work closely with the NYPD and related agencies to monitor areas of concern, provide district building managers with special safety bulletins and programs to improve security, and provide general information to pedestrians. In order to keep current with best practices, our public safety officers and department supervisors regularly attend training seminars and participate in various public safety committees and programs dedicated to such topics as first aid provision, counter terrorism training and information sharing.
Image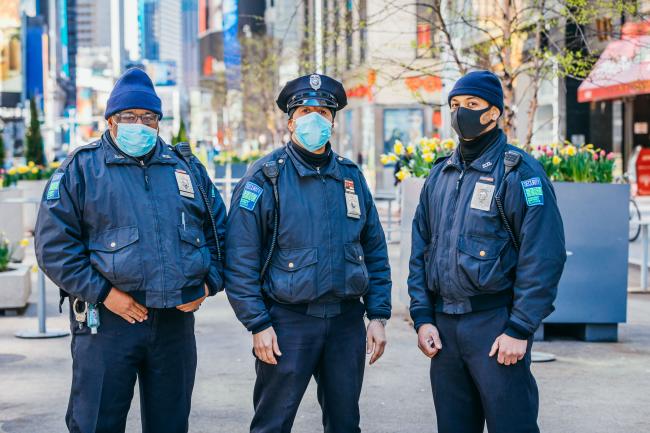 Homeless
Services
The Garment District Alliance has contracted with Urban Pathways for the past several years in an ongoing effort to provide appropriate assistance to those in need.
As part of its contract with the Alliance, a Partnership for the Homeless team monitors the streets every weekday and on two weekend days per month. In addition to engaging clients, the outreach team assesses individual needs, offers referral options, and helps clients make decisions that will direct them towards life off the street. Services include transport and referrals to hospitals, shelters, city social service agencies, detox centers and drug treatment programs.
Image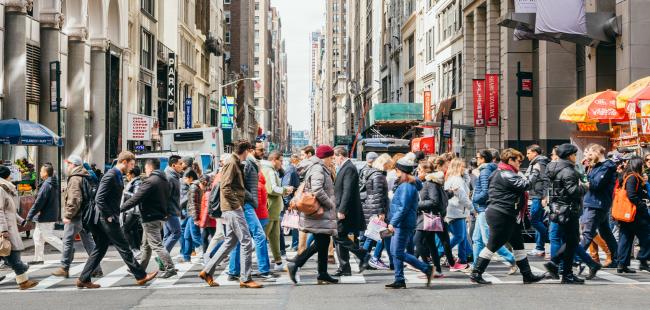 A Long-Term Solution
Although the Garment District Alliance has been successfully referred individuals to a variety of temporary services, the Alliance believes that permanent housing, coupled with appropriate health and social services, is the best way to address this problem. Toward that end, the Garment District Alliance works closely with the Street to Home Initiative, which shares this philosophy. Over the last few years, our efforts have resulted in several individuals being processed into their own apartments. Several more were admitted into other social service agencies that also help provide permanent housing for homeless individuals.  We know there is more to do, and we continue to advocate for meaningful solutions to this tragic issue that is impacting neighborhoods throughout Midtown, as well as cities across the country