Living Lantern
NEON & Frankie Boyle Studio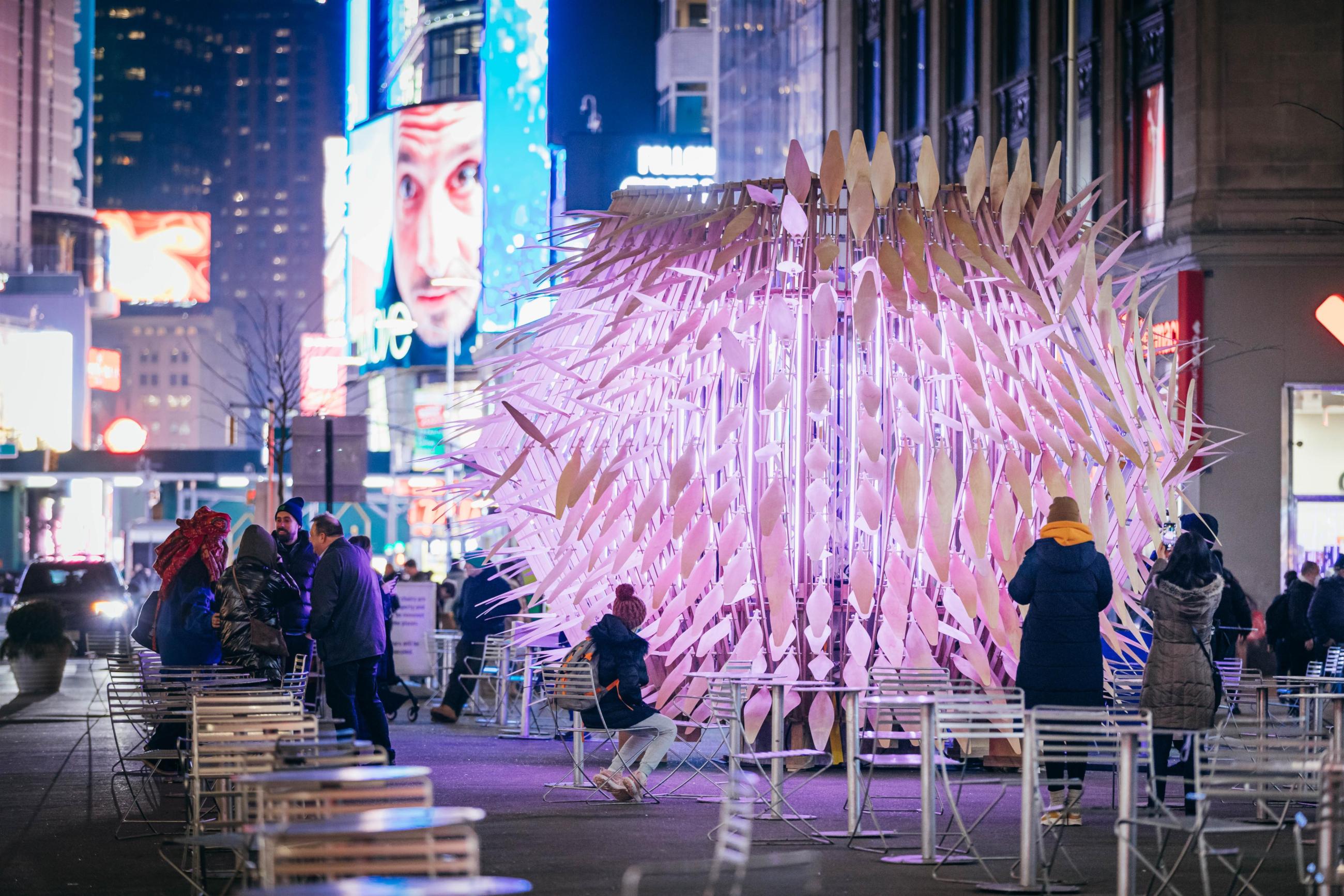 Broadway, 39th & 40th
January 27, 2023 — February 24, 2023
Garment District Plaza
A giant, glowing, kinetic sculpture has arrived in the Garment District. Living Lantern offers our neighborhood a moment of zen this winter season. The ever-changing sculpture is located on the Broadway between 39th and 40th Streets. It's form is shaped by the wind while its color changes from within.
Standing nearly 14 feet tall and stretching 20 feet wide, Living Lantern is covered in thin wooden petals that gracefully move up and down in response to the wind. The shape-shifting nature of the sculpture "illustrates the responsiveness of humankind and how people can adapt to change." While the wind adds movement and life to the piece, inner color-changing LEDS give the piece an ethereal glow once the sun sets.
Image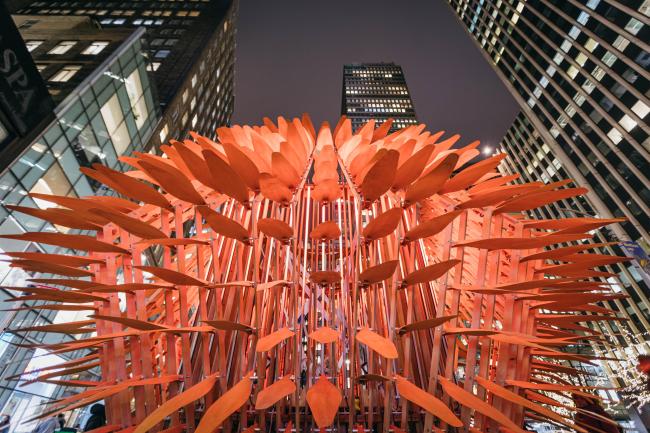 Living Lantern is the result of a collaboration between NEON, a UK-based artistic practice that "explores the territory between art, architecture, and design," and Frankie Boyle Studio. It is powered by WIREFRAME. Living Lantern is free and will be available to the public through February 24th.
Image
"Living Lantern is an entrancing work of art that is bringing a sense of tranquility to the Garment District and truly enhancing the pedestrian experience," said Barbara A. Blair, president of the Garment District Alliance. "We are so proud to introduce this extraordinary piece of public art to our neighborhood this winter, and we encourage the public to take a moment to enjoy this calming sensory experience while visiting the Garment District."
Image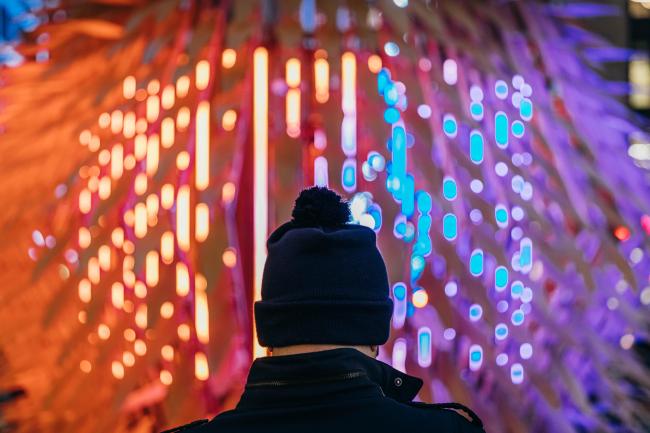 The installation is part of Garment District Art on the Plazas, a year-round public art program made possible through the NYC Department of Transportation's Art Program (DOT Art). The Garment District Alliance and DOT Art work closely to coordinate and install exhibits and individual pieces, which enhance public plazas and make them even more welcoming to New Yorkers and visitors.