ECHOES
A Voice From
Uncharted Waters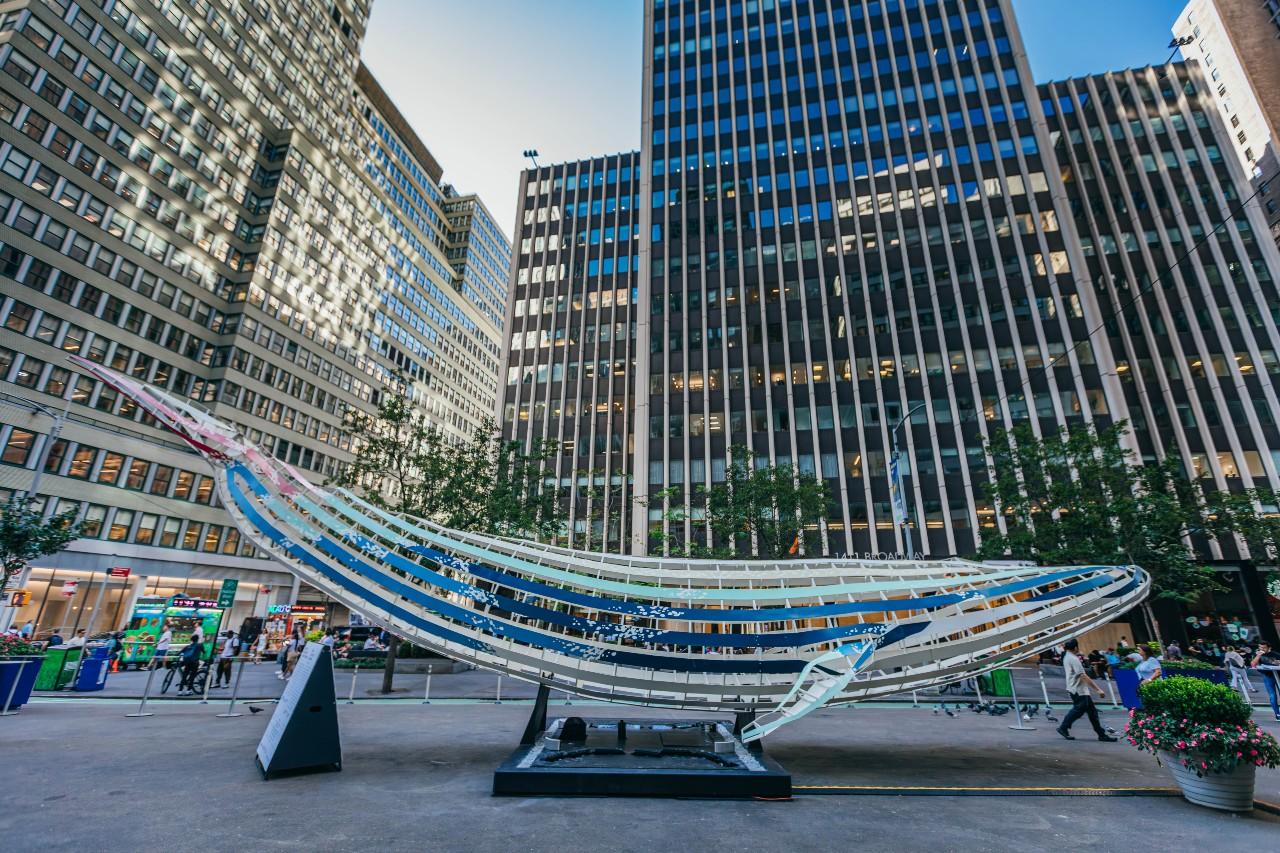 Broadway, 39th & 40th
September 12, 2023 — November 13, 2023
Garment District Plaza
Emerging from the depths beyond our terrestrial comprehension is our latest sculpture installation, Echoes - A Voice From Uncharted Waters. 
Created by by artist, designer and researcher Mathias Gmachl, this majestic interactive installation of light and sound spans 55 feet of our Broadway plaza, and invites you viewers to reflect on the impact of everyday activities on nature and the environment. 
Image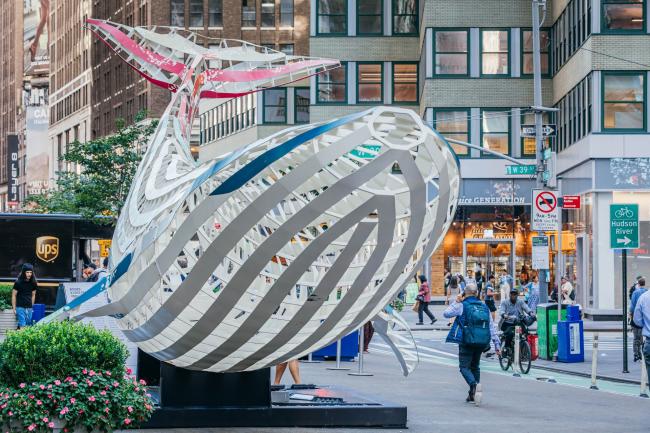 As you interact with the larger-than-life installation, you will be welcomed by a melodic soundscape that reflects the tranquil underwater world of the whale – mirroring the harmonious existence that is possible when humans coexist respectfully with the natural world. 
As you get closer, you'll notice the installation will reveal a layer of noise pollution, which represents the modern industrialized world and society's harmful invasions of the Earth's ecosystems. This stark contrast is intended to encourage viewers to reflect upon the impact of human activities on ecosystems and inspire dialogue about the planet's future. 
Image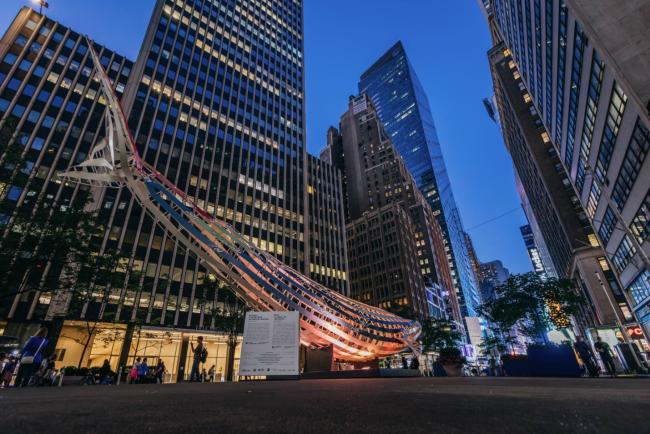 Created by artist, designer and researcher Mathias Gmachl, Echoes - A Voice from Uncharted Waters is a co-production of the Quartier des Spectacles Partnership (Canada) with MuseumsQuartier Wien (Austria) and the LAC Lugano Arte e Cultura (Switzerland) and is distributed by QDSinternational.
"With Echoes – A Voice from Uncharted Waters, I want to provide an open space – a platform – for the public to have conversations about the future of our planet. Not just about whales, but of all life that exists," said Mathias Gmachl. "The need to create room to learn, and dream, of a better future feels more pressing than ever. The installation is my small contribution towards a larger shift in the narratives and actions needed."
Image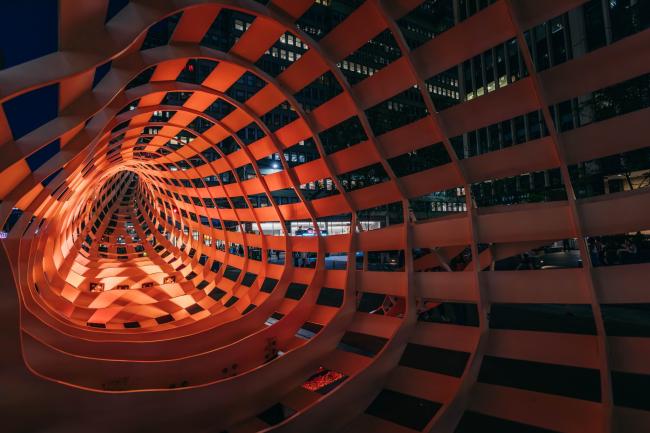 The installation is part of Garment District Art on the Plazas, a year-round public art program made possible through the NYC Department of Transportation's Art Program (DOT Art). The Garment District Alliance and DOT Art work closely to coordinate and install exhibits and individual pieces, which enhance public plazas and make them even more welcoming to New Yorkers and visitors.