Public
Art
SPECTRUM

Kim Carlino
MAY 1, 2021 — MARCH 1, 2022
Seventh Avenue, 41st Street - 34th Street
Image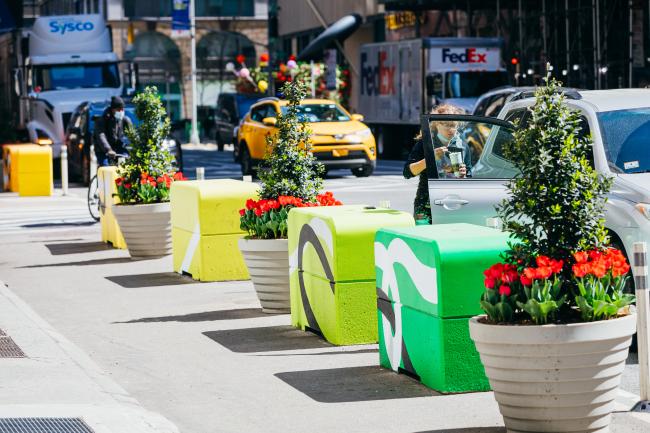 A bolt of color streaks down Seventh Avenue, brightening the path for cars and pedestrians alike.
Image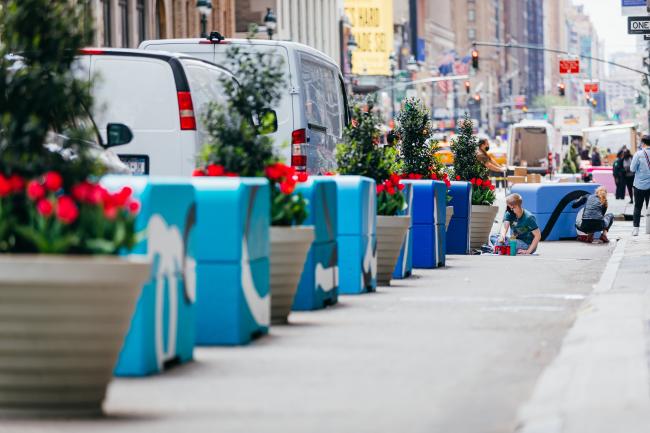 The vivid mural, titled Spectrum, is made up of 34 colors painted across 82 concrete blocks running from 34th Street to 41st Street.
Image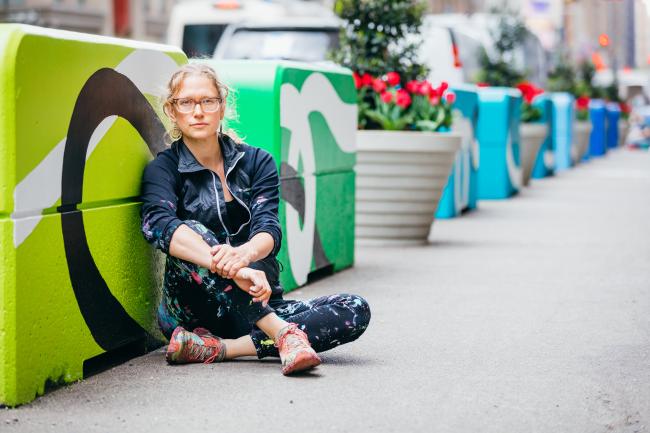 Artist Kim Carlino created the mural whose bright, bold design begins with red and moves through 34 colors before ending with red again at the opposite end of the installation, as black and white lines elegantly weave throughout.
Image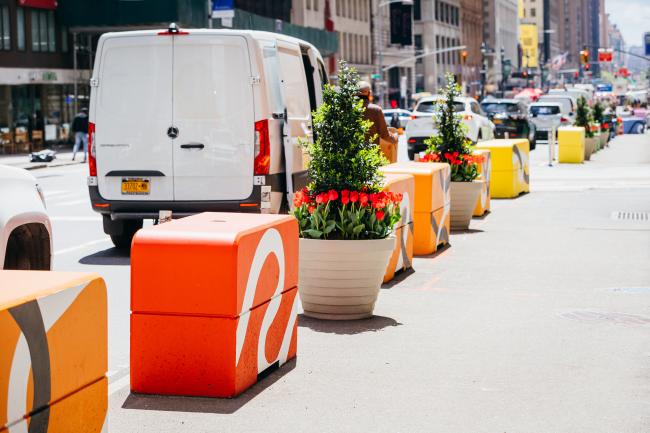 Walk down the sidewalk and take in the beauty of each individual cube, or drive by the mural for a more fluid experience as the spectrum quickly shifts back and forth.
Image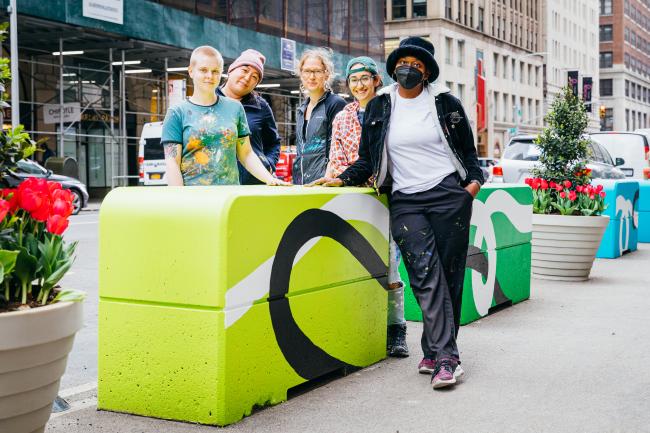 The installation is part of Garment District Art on the Plazas, a year-round public art program made possible through the NYC Department of Transportation's Art Program (DOT Art). The Garment District Alliance and DOT Art work closely to coordinate and install exhibits and individual pieces, which enhance public plazas and make them even more welcoming to New Yorkers and visitors. Spectrum was also installed in cooperation with the 34th Street Partnership and the Times Square Alliance.