Business
Development
Collaborative
The Business Development Collaborative is a multi-year program that offers free training, consulting, events and creative services to the diverse ecosystem of Garment District businesses, entrepreneurs and workers. The goal of the program is to catalyze business development in the Garment District, ensure the neighborhood's workforce remains competitive, and foster the ongoing dynamism of the district now and into the future.
Partners   Programs   Resources   Contact   Join
Learn more about the program's success and lessons learned below.
Image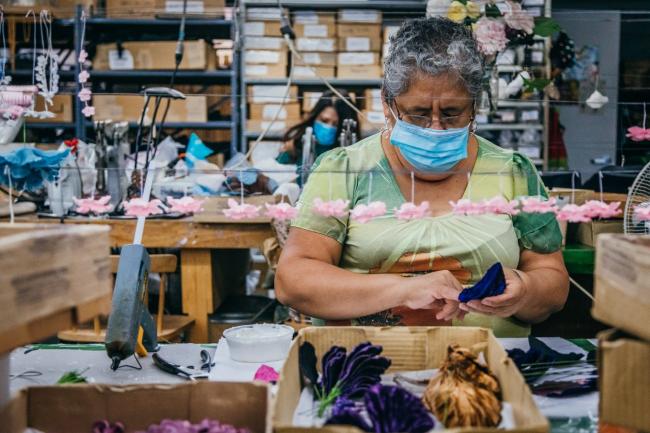 Partners
The Business Development Collaborative program is provided through a cohort of artisan- and worker-focused collaboratives, university industry innovators, and expert consulting organizations. Our partners are selected annually through a competitive Request for Proposals process.
 

Program design and administration is led by Resilient Cities Catalyst, a global non-profit organization of urban  practitioners and resilience experts that helps communities solve their most pressing challenges.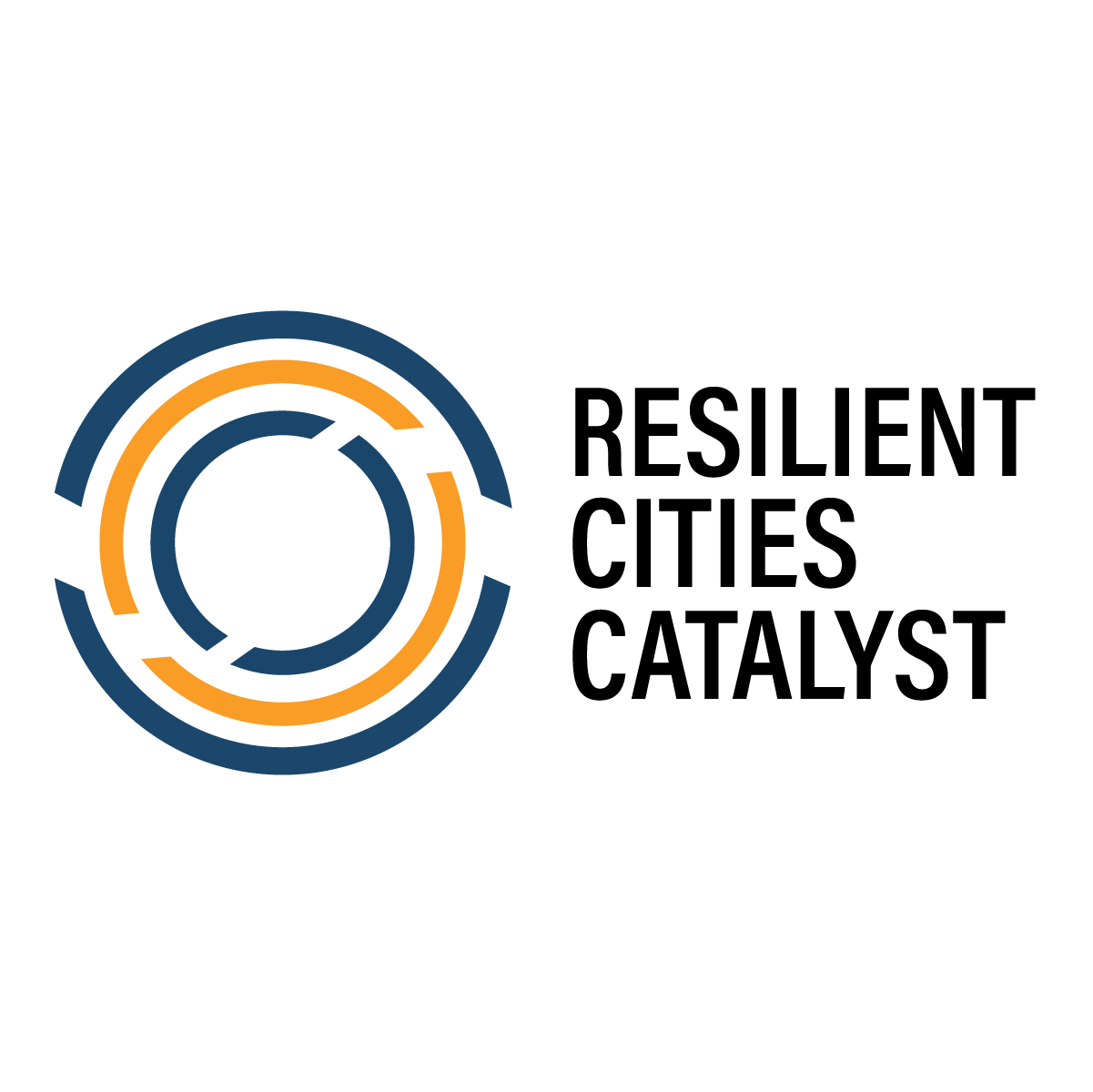 Image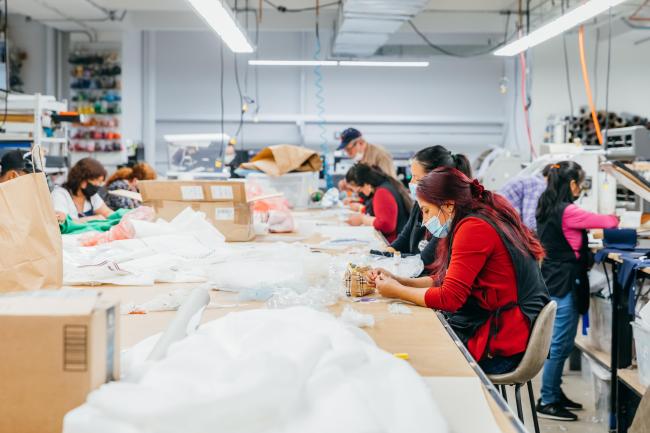 Program Offerings
Garment District businesses, entrepreneurs and workers can access the following free program services and support: 
One-on-one specialized consulting & services

Group trainings, courses and certifications

Employee, intern and apprentice placements

Networking events
See the BDC Program Calendar for more information about upcoming services and events, or reach out to Ameneé Siahpush (asiahpush@rcc.city) to learn more about the program.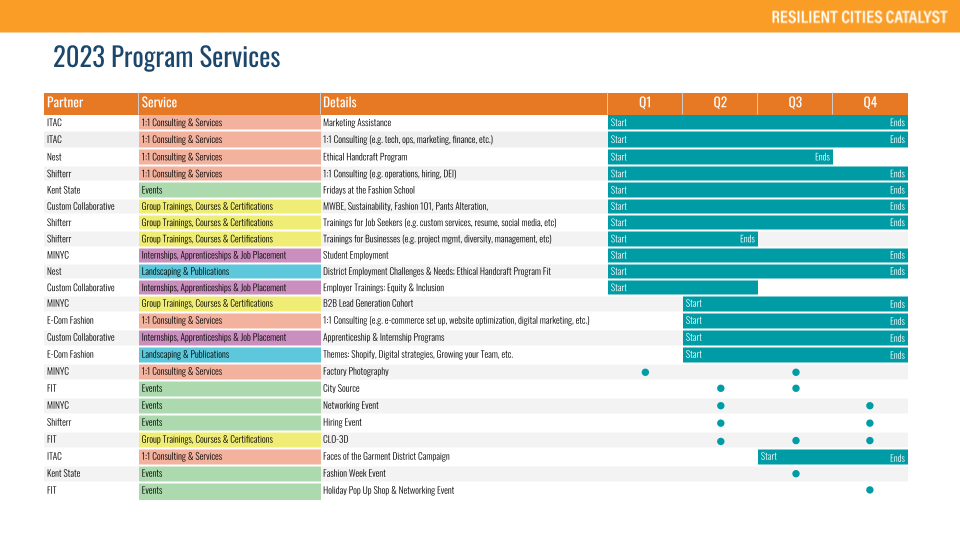 Image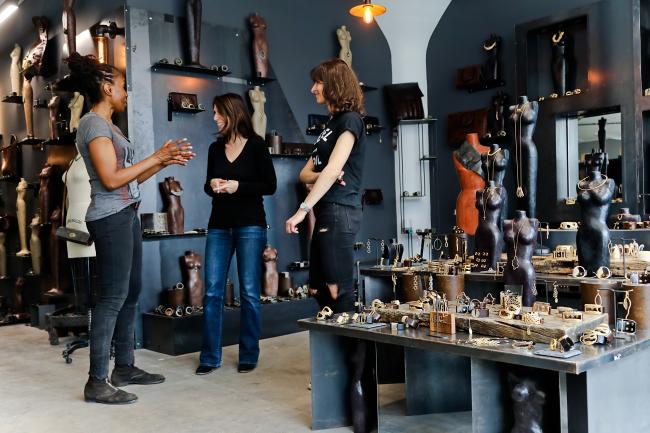 Contact
Please reach out to Ameneé Siahpush (asiahpush@rcc.city) for more information or general questions about the Business Development Collaborative program -- or feel free to reach out to our cohort of program partners.
A New York City-based entrepreneurship and workforce development program that trains and supports women from low-income and immigrant communities to launch fashion careers.
Contact - (info@customcollaborative.org)
Providing consultation, business development and digital strategy services designed to help businesses grow their business in the online digital space.
Contact - Allen Ray Sales (allen@e-comfashion.com)
              - James Rizon (jamesr@e-comfashion.com)
Fashion Institute of Technology's Center for Continuing and Professional Studies provides Workforce Development support by offering adult learners the opportunity to earn Certificates in areas of interest or to upskill themselves to better positoning in their current employment.
Contact - Lisa Kesselman (lisa_kesselman@fitnyc.edu)
A premier manufacturing advisement firm that connects New York City firms to ideas, resources, and experts to help them grow their businesses, improve their bottom lines, and achieve their strategic goals. ITAC works with companies throughout the five boroughs, helping them expand into new markets, create innovative products, develop their customer base, find new partners, improve their processes and develop sustainable practices. 
Contact - Andy Ward (AWard@itac.nyc)
The NYC Fashion Program is a Study Away location for the School of Fashion at Kent State University, located in a mini-campus in the Garment District.
Contact - Ann Walter (awalter8@kent.edu)

              
A Pratt Center for Community Development initiative that supports local manufacturers and makers by giving them marketing and branding resources, valuable skills-building opportunities, and access to a supportive community of peers within the sector.
Contact - Taylor Novick-Finder (taylor@madeinnyc.org)
A nonprofit supporting the responsible growth and creative engagement of the artisan and maker economy to build a world of greater gender equity and economic inclusion. Through programs that support the wellbeing of artisans both in the United States and globally, Nest is bringing radical transparency and opportunity to the informal handworker economy.
Contact - Nicole Franklin (nicole@buildanest.org)
Founded with a mission to create an equitable society through collaboration and accessibility, Shifterr aims to create a partnership between employers and employees. They connect employees in hospitality to job seekers looking to fill shifts, and make it easier for job seekers to access training, resources and flexible job openings.
Contact - Tracey Hobbs (tracey@getshifterr.com)
Image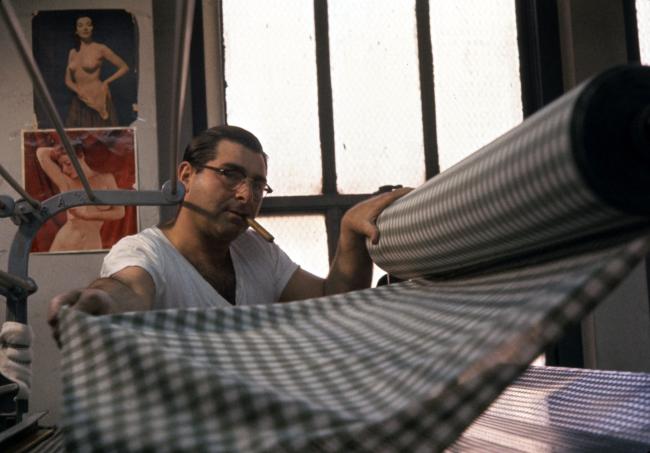 Join
JOIN THE BUSINESS DEVELOPMENT COLLABORATIVE
Business Development Collaborative partners are selected through a competitive annual Request for Proposal (RFP) process. All submitted proposals are reviewed by a committee of industry experts that provides recommendations to the Garment District Alliance Board of Directors.
New opportunities to participate in the Business Development Collaborative will be posted here in the future.