Ararauna

Artists: Patricia Cazorla & Nancy Saleme
June 7, 2018
In the Summer of 2018, one block of Broadway was again transformed into the "Garment District Urban Garden," a car-free pedestrian space whose most notable feature was the 400-foot-long mural, Ararauna.
The block-long painting, created by Patricia Cazorla and Nancy Saleme, pattern is comprised of two sections, with the first depicting medallion-like designs of feathers and parrots with a nature-inspired color palette. The second depicts stylized ocean waves paint-ed with three shades of blue from the Caribbean palette.
Image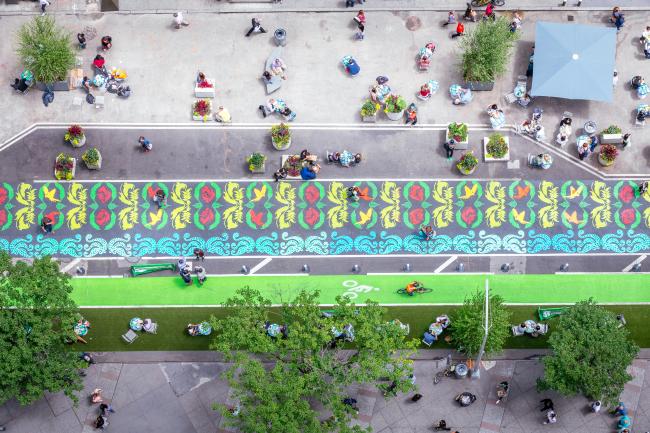 Image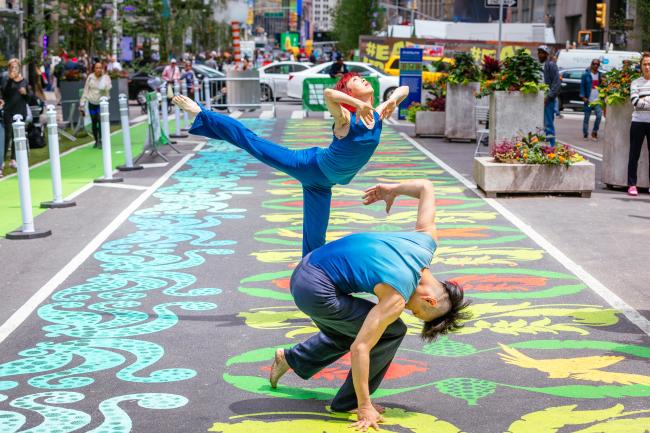 Image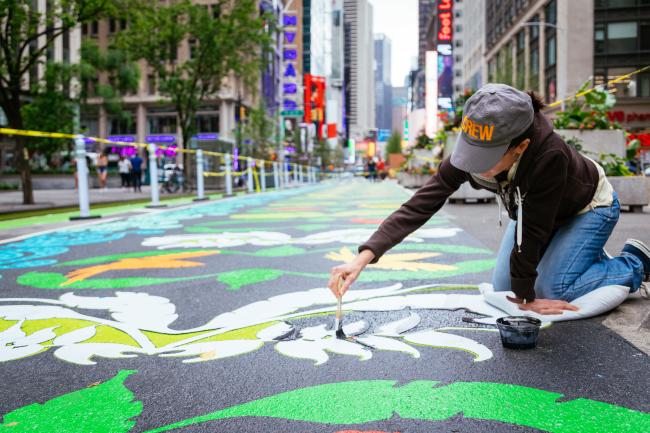 Image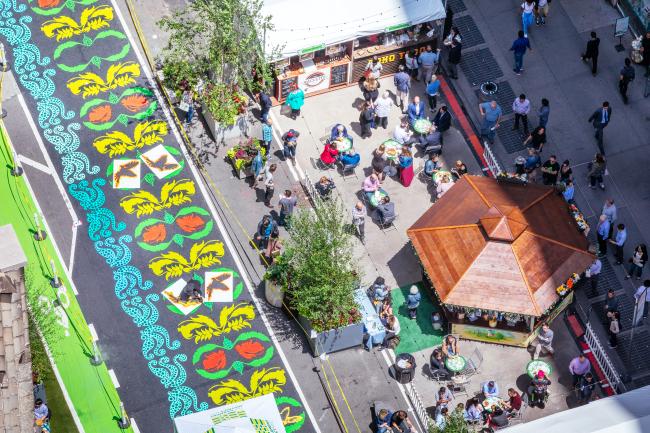 Image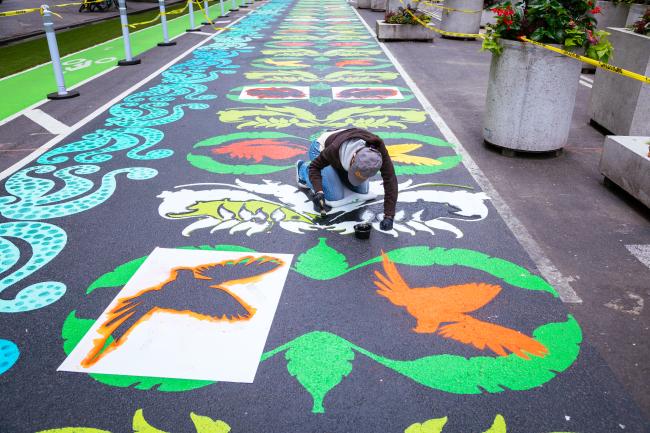 Image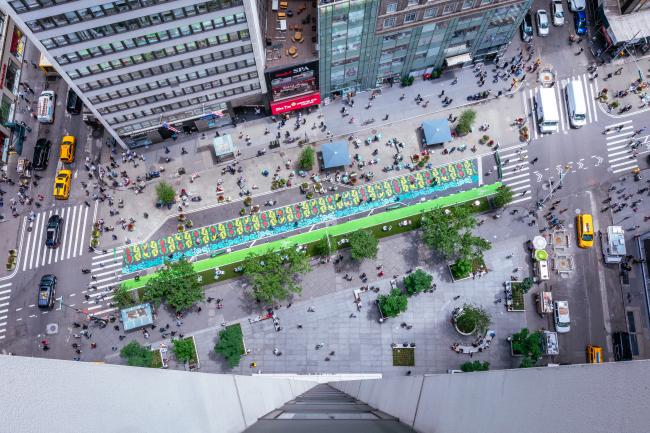 Image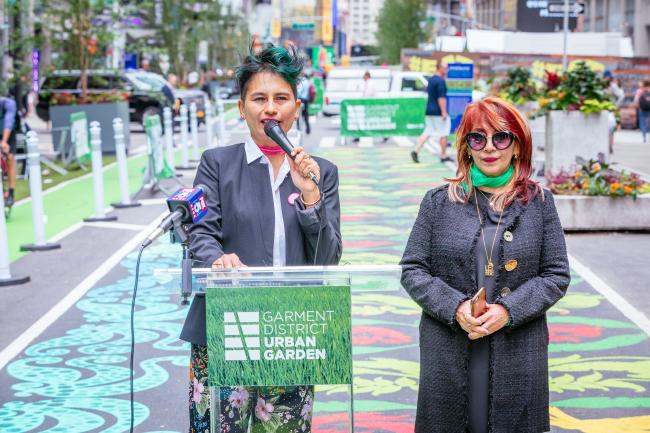 Cazorla and Saleme, a collaborative duo of visual artists, drew inspiration from their native Venezuela to create the Ararauna walk project. The piece is named for the South American parrots that were mysteriously introduced into the city of Caracas in the 1990's, and have managed to thrive in the urban center. Using a color palette selected from nature to depict soothing silhouettes of tropical flora and fauna, the piece creates unique a space for meditation and reflection, and brings a message of environmental awareness and peace and hope to the Urban Garden.