Avian
Avatars
The Myth Makers: Donna Dodson & Andy Moerlein
JAN. 5, 2015 — APRIL 30, 2015
Garment District Plazas
Broadway, Between 41st Street & 36th Street

The Garment District Alliance was aflutter over the Avian Avatars exhibit. Designed by The Myth Makers, Donna Dodson and Andy Moerlein, this installation features five colossal sculptures, each symbolizing a mythical bird, located on the Garment District Plazas between 36th and 41st streets. 
Crafted from maple saplings, wire ties and found objects, the sculptures stand from 18 to 26 feet tall, with each bird sharing a unique myth. Avian Avatars is meant to indicate transformation, encouraging the public to heed to the stories about current human impact on the changing natural world.
Image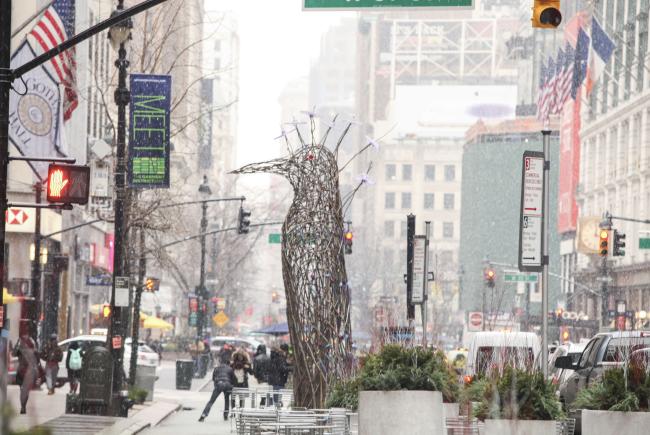 Image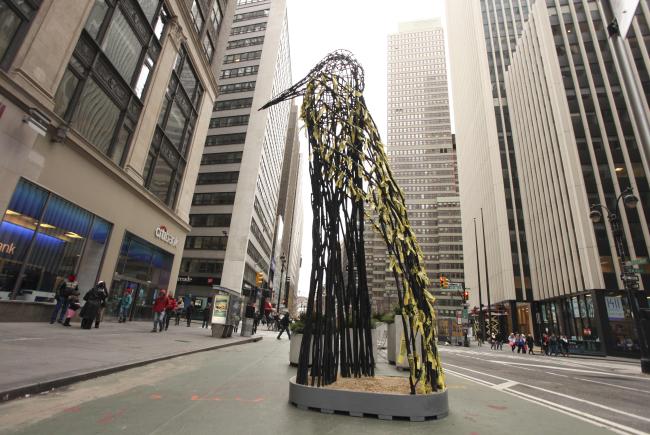 Image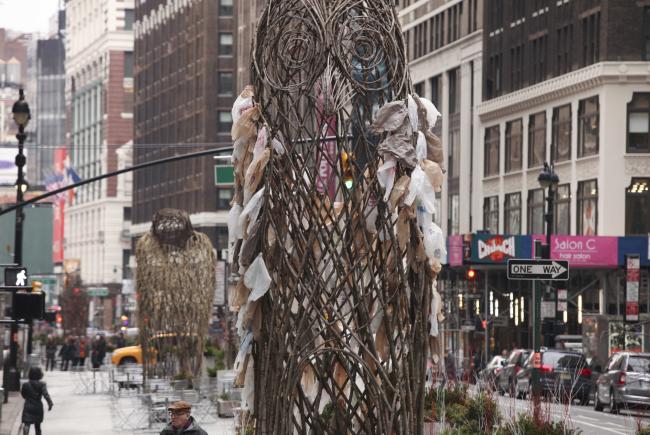 Image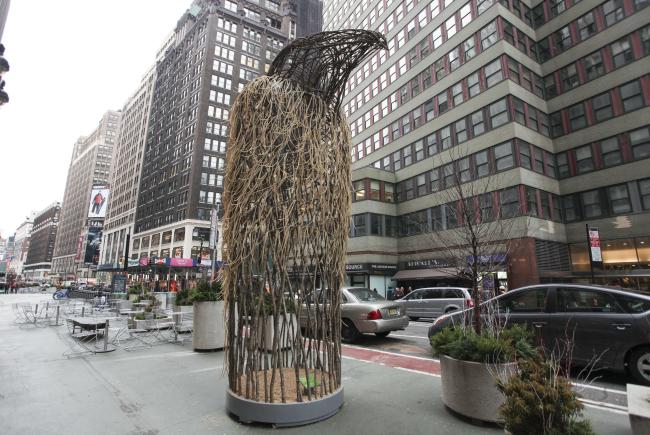 Image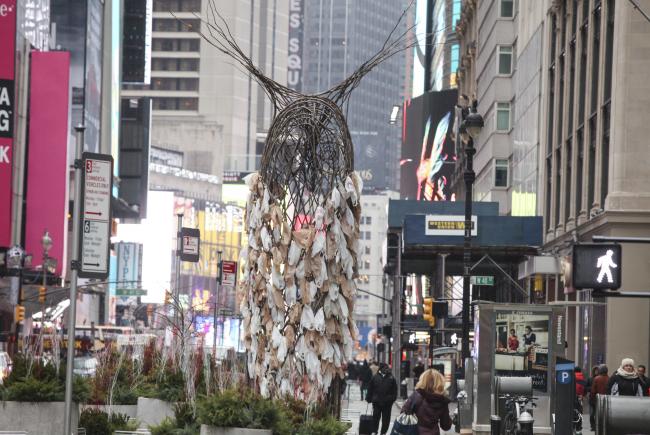 The Realist represents the Red Tail Hawk, the most common of the raptors and a determined competitor, portraying the notion that everyone has a killer instinct, a desire to fly and an ambition to achieve their fifteen minutes of fame.
The Great Spirit signifies an owl, a humble leader that embraces the strengths and weaknesses of humanity and inspires from a spiritual perspective.
The Scold symbolizes a crow, a raucous chatterbox and gregarious gadfly that holds a strong opinion.
The Tourist portrays the Victoria Crowned Pigeon, a lively bird that is drawn to the vibrant character of the city and strives to shape culture with its spontaneous personality.
Representing a falcon, The Taste Maker is an idealist, a philosopher and an opinionated vocalist with a social vision.