Broadway
Green
Artists: Del Geist & Patricia Leighton
In the summer of 2012, Broadway Green was unveiled on the Garment District Plazas on Broadway.
Broadway Green wss a unique sensory experience, introducing a touch of nature and green sculpture of sod and plantings to the neighborhood pedestrian experience. Six elevated metal cubes filled with live vegetation and one with green slate will be elevated to symbolize the significance of "Green'' philosophy. The galvanized-steel-framed growing sculptures offered a thought-provoking juxtaposition with the surrounding buildings of Time Square and Broadway.
Image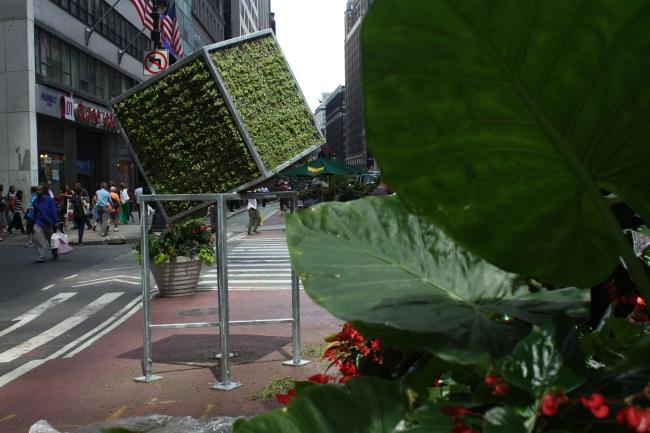 Image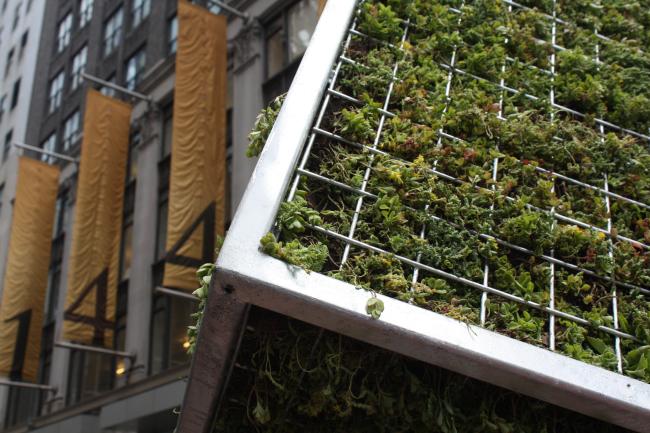 Image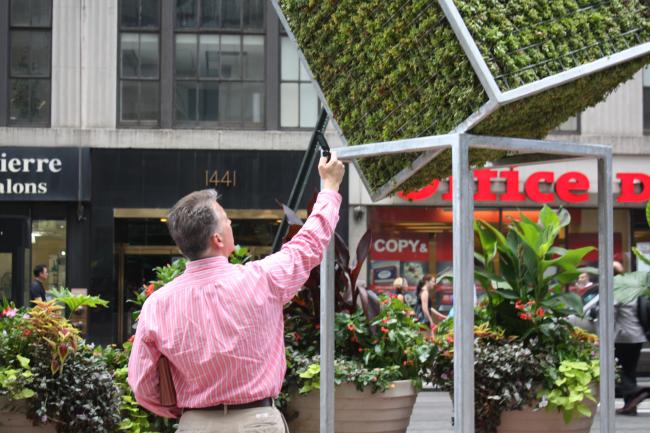 Image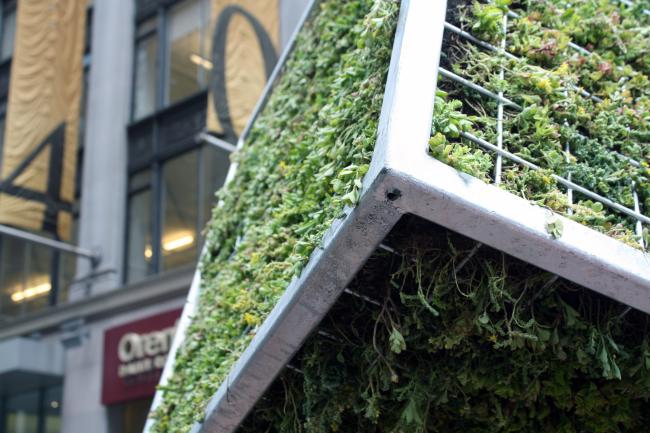 Image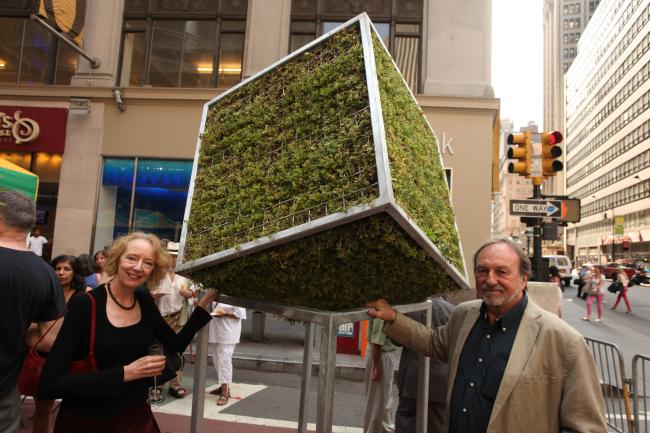 Ms. Leighton has been creating art for more than 25 years, and has completed large-scale permanent commissions worldwide. Most of her projects utilize natural elements including soil, stone, plantings and other indigenous materials. Born in Scotland, Ms. Leighton earned her Bachelor of Arts degree at Edinburgh College of Art. 
For more than 30 years, Mr. Geist has been integrating art into the public realm. He has developed major site-specific artworks throughout the United States and Europe. His work is on display around the world, including the US, England, Germany and South Korea.
The exhibit was created with the assistance of fabricator Millenium Steel and structural engineer Manifesto Architecture – both based in the Fashion District.