Business
Development
Collaborative
A multi-year year program of the Garment District Alliance to strengthen the competitiveness of the neighborhood's workforce and industry by funding, partnering or producing programs which are in accordance with our charitable mission, goals and district plan.
We have partnered with Resilient Cities Catalyst (RCC) in the program administration, learning and future design of the Business Development Collaborative program.
RCC is a multi-disciplinary team of urban practitioners and resilience experts that drive catalytic change to help cities solve their most pressing challenges. For more information or questions about the Business Development Collaborative, please contact Ameneé Siahpush at asiahpush@rcc.city.
Image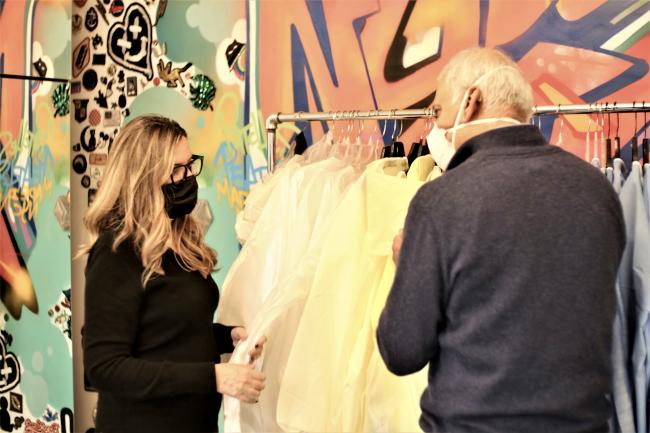 2020/2021
Programs
Best Business Practices
Administrator: ITAC
Through discovery meetings and expert one on one consultations, ITAC's Best Business Practices Program will provide 48 companies in the Garment District an opportunity to jumpstart their business by providing expert advice in the following areas; Business Strategy, Operations, Finance, Digital Marketing and Human Resources.
ITAC will also provide marketing support and access to city, state and federal programs that may be applicable.
More Information
Contact: Andy Ward - AWard@itac.nyc.
Made in NYC
Administrator: Pratt Center for Community Development
Made in NYC supports thousands of New York City's manufacturers by giving them the tools to grow their companies. Through a partnership with Pratt Institute, Made in NYC leverages world-class expertise to support small business' growth through marketing, branding, skill sharing, and community building. 
We offer free workshops and learning opportunities, such as
Marketing Collaborations
Digital Marketing Strategy
DIY Product Photography
More Information
Contact: Joanna Reynolds - jreynolds@prattcenter.net.
Image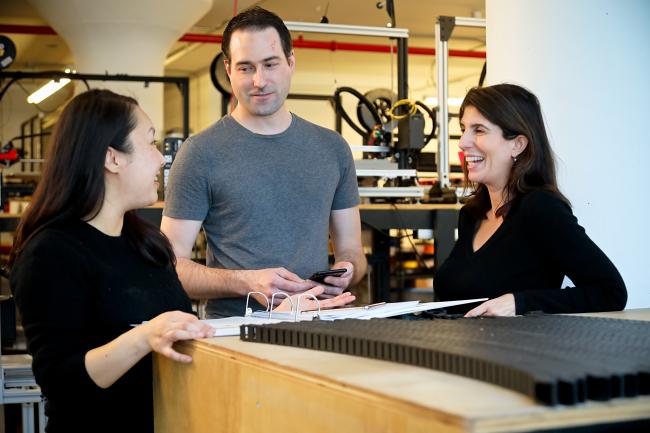 Makers United Project
Administrator: Nest
The Makers United Project works with local partners towards the shared goal of uniting existing business development programs—from government programs to support service organizations—with the missing resources and business training needed to fill the gap needed to fully leverage handwork and craft production as part of local small business development efforts.
The program works to build a connected and visible handwork community by identifying overlooked or excluded skilled workers. The program then provides skills and business focused workshops, and concludes with forming partnerships with designers, brands, and industry buyers who are able to source from these craftspersons to ensure that a new creative outlet for production is thriving.
More Information
Contact: mu.nyc@buildanest.org.
New Resources for Small to Mid-Size Businesses and Emerging Leaders
Administrator: Custom Collaborative
Custom Collaborative is a New York City-based entrepreneurship and workforce development program that trains and supports women from low-income and immigrant communities to launch fashion careers. We engage with fashion businesses to understand their workforce needs and design programs including workshops, coaching and apprenticeship to support a resilient fashion future for New York.
Custom Collaborative's work with the Garment District Alliance will provide workforce support services to district businesses, including advanced skills training to meet business needs, job placement from our pool of skilled talent, and workshops addressing workplace equity and sustainability practices.
More Information
Contact: info@customcollaborative.com.
Image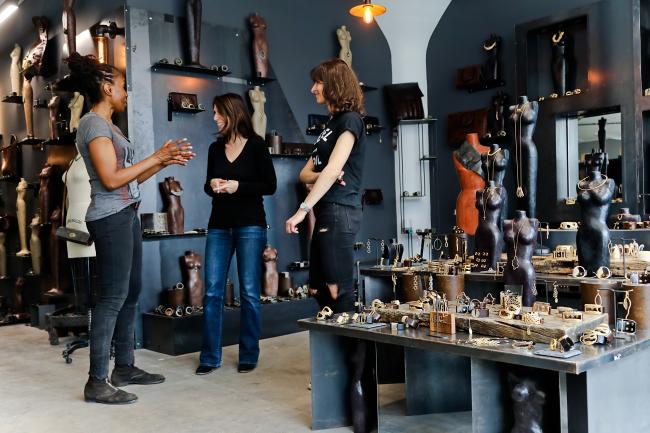 Tools of the Trade
Administrator: FIT
Tools of the Trade provides fashion design entrepreneurs with the tools they need to successfully open and operate their businesses. The seminars are created with fashion industry experts alert to current practices and up to date on the impact of trade negotiations and Covid-19.
The immediate goal of this program is to provide sound business advice in a format that is convenient for busy entrepreneurs. The overarching goal is to support NYC's fashion industry and its status as a global fashion capital.
More Information
Contact: Lisa Kesselman - Lisa_Kesselman@fitnyc.edu.
Virtual Trade Fair
Administrator: United States Department of Commerce
The U.S. Department of Commerce promotes job creation and economic growth by ensuring fair and reciprocal trade, providing the data necessary to support commerce and fostering innovation by setting standards and conducting foundational research and development. The U. S. Commercial Service of the Department if Commerce is responsible for export promotion and offers US companies a variety of programs and services to identify target markets and meet potential buyers through its global network of offices in over 80 countries. To qualify, companies must be headquartered in the United States and theIr product must meet the 51 percent US content requirement.
The Made in USA Virtual Trade Fair for Textiles and Apparel is an opportunity for U.S. companies in the textiles, apparel and sporting goods industry that manufacture their products in the U.S. to promote their products globally via the U.S. Commercial Services website. Through partnership with the GDA, businesses that manufacture their products in the Garment District are eligible for free promotion to local retailers, distributors and agents around the world.
More Information
Contact: Anastasia Xenias - Anastasia.Xenias@trade.gov.
Selection Process
BDC programs are selected through an RFP process. All submitted proposals are reviewed by a committee of industry experts that provides recommendations to our Board of Directors who makes the final decision on what programs to fund. 
The next RFP process will begin later in 2021.