Button
& Needle
Sculpture
At the corner of 7th Avenue and 39th Street stands a gigantic button and needle, a symbol of the history of the Garment District.
The kiosk this neighborhood icon rests upon was built in the 1970s through a public/private fashion industry initiative, and operated as an industry information center for more than a decade before falling out of use by the late 1980s. 
Image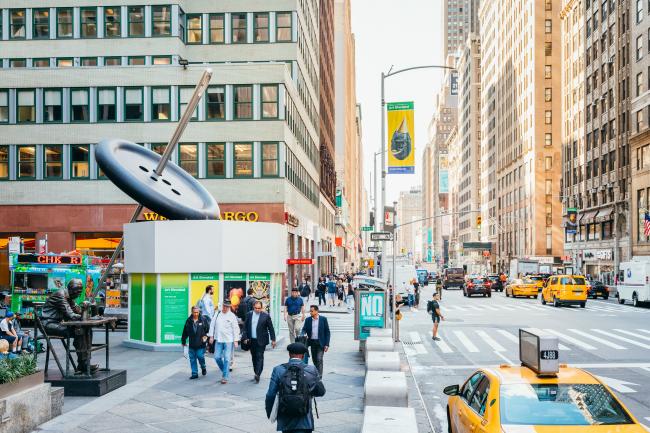 Image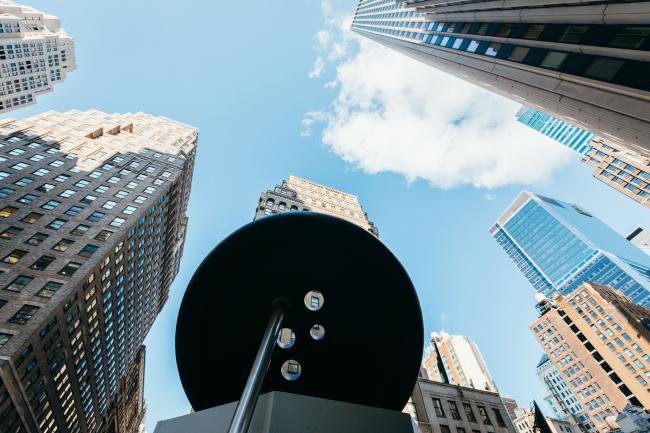 Image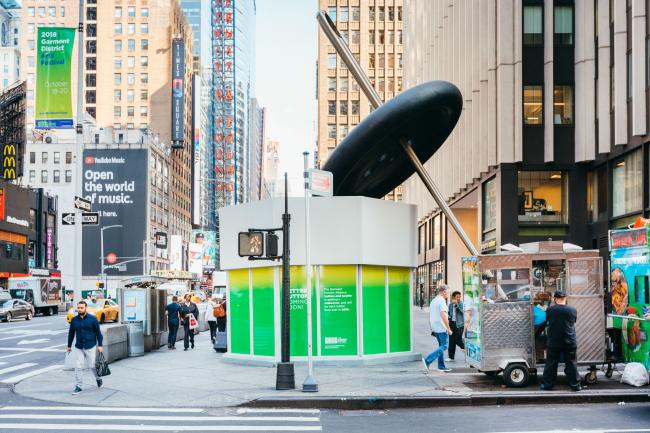 In 1996, the Garment District Alliance (then known as the Fashion Center BID) renovated the structure and rededicated its use as an information center. This renovation included the addition of the now iconic rooftop "button & needle" sculpture, designed by James Biber of Pentagram Architects. 
Almost twenty-five years later, the beloved "Big Button" is getting a facelift. The acclaimed Urban Art Projects Company has been selected by the Alliance to re-imagine the sculpture, keeping the iconic look and size, while creating more vital public space. 
 
This new big button will make its debut in 2022.