Candy
Nations
Artist: Laurence Jenkell
OCT. 3, 2018 — DEC. 9, 2018
Garment District Plazas
Broadway, Between 41st Street & 36th Street
We think The Garment District is always pretty sweet, but in the fall of 2018, it got even sweeter with the arrival of Candy Nations. 
The latest exhibit in our Art on the Plazas program features twenty nine-foot tall candy shaped sculptures by prominent French artist Laurence Jenkell.
Image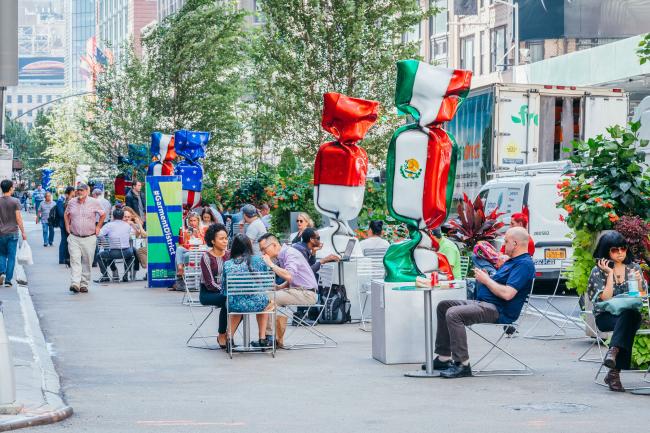 Image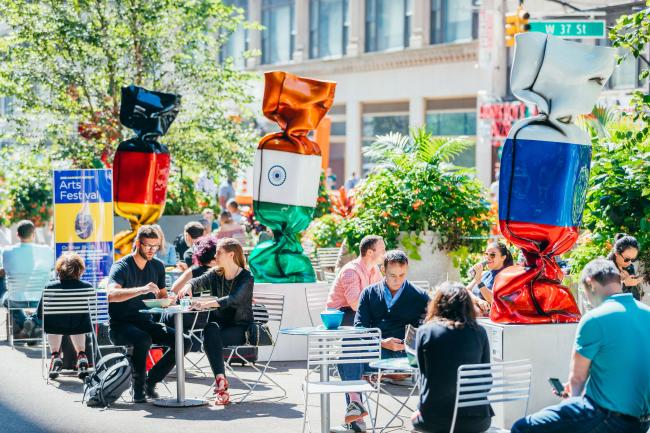 Image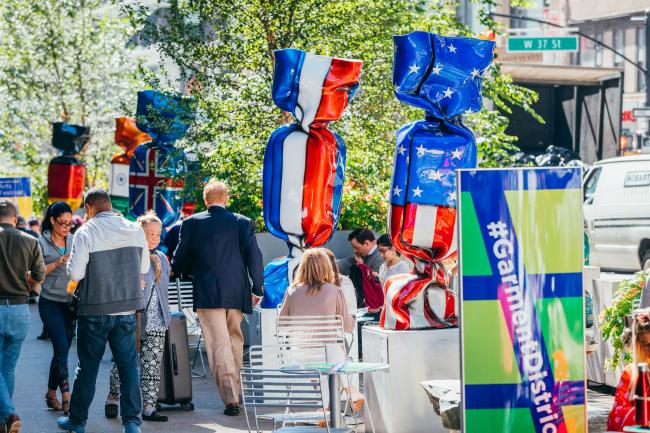 Each unique polyester resin sculpture in the Candy Nations series weighs 1,450 pounds and represents a piece of candy wrapped in the national colors of one of 20 countries
The installation – through which the artist aims to convey "an optimistic message of unity beneath external differences" – was free and open to the public on Broadway between 36th and 39th streets through December 9th.