Figurations
The Fashion District Pilings Project
JULY 15, 2011 — SEPT. 30, 2011
Garment District Plazas
Broadway, Between 41st Street & 36th Street

Following the success of the previous year's acclaimed Fashion Center Sidewalk Catwalk installation, the Garment District Alliance(then Fashion Center Business Improvement District) unveiled a new public art exhibit on Broadway Boulevard, titled Figurations: The Fashion District Pilings Project  for the Summer of 2011.
Developed by the Garment District Alliance, Figurations is the work of New York City artist Joan Benefiel and is comprised of twenty-nine translucent sunset colored figurative sculptures placed throughout the Garment District Plazas.
 
Image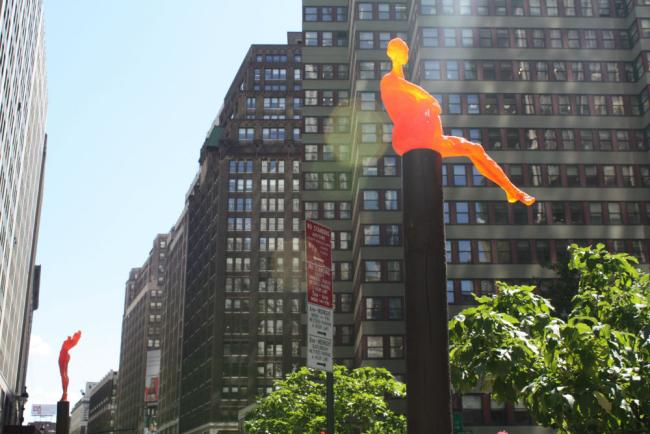 Image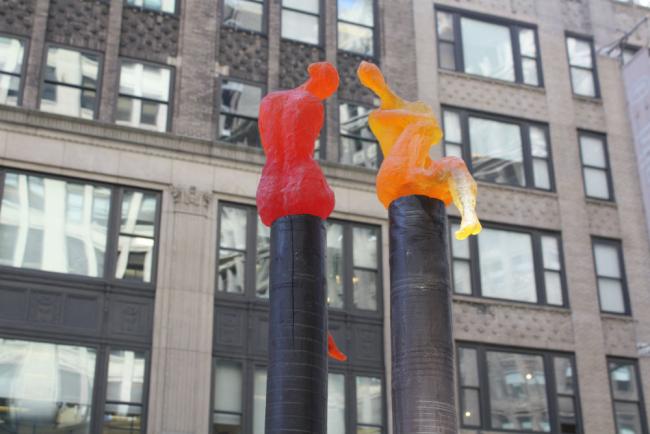 Image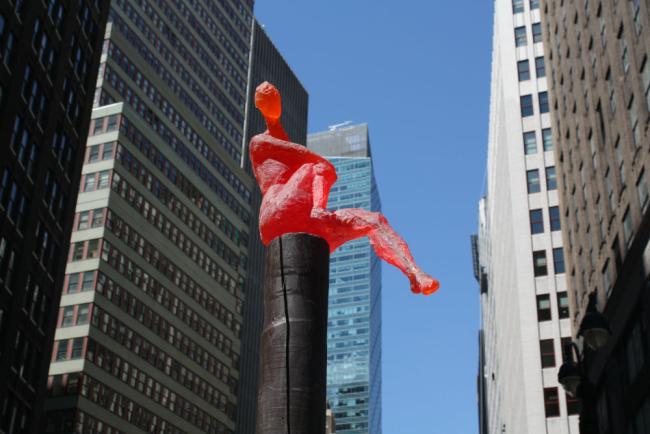 Each vibrant hand-tinted resin figure measures approximately twenty-five inches and  is perched atop a wood pole that rises eight feet above the street, just above the heads of the workers, residents, tourists and others passing through the Garment District. The sculptures glow with ever-changing intensity based on the amount of sunlight and the angle of the viewer.
"The awkward beauty of these figures in this unlikely environment is symbolic of the balancing act we perform as we make our way in a challenging and changing world," explained artist Joan Benefiel.