Hacer:
Transformations
September 21 - November 23rd
Broadway
39th Street - 36th Street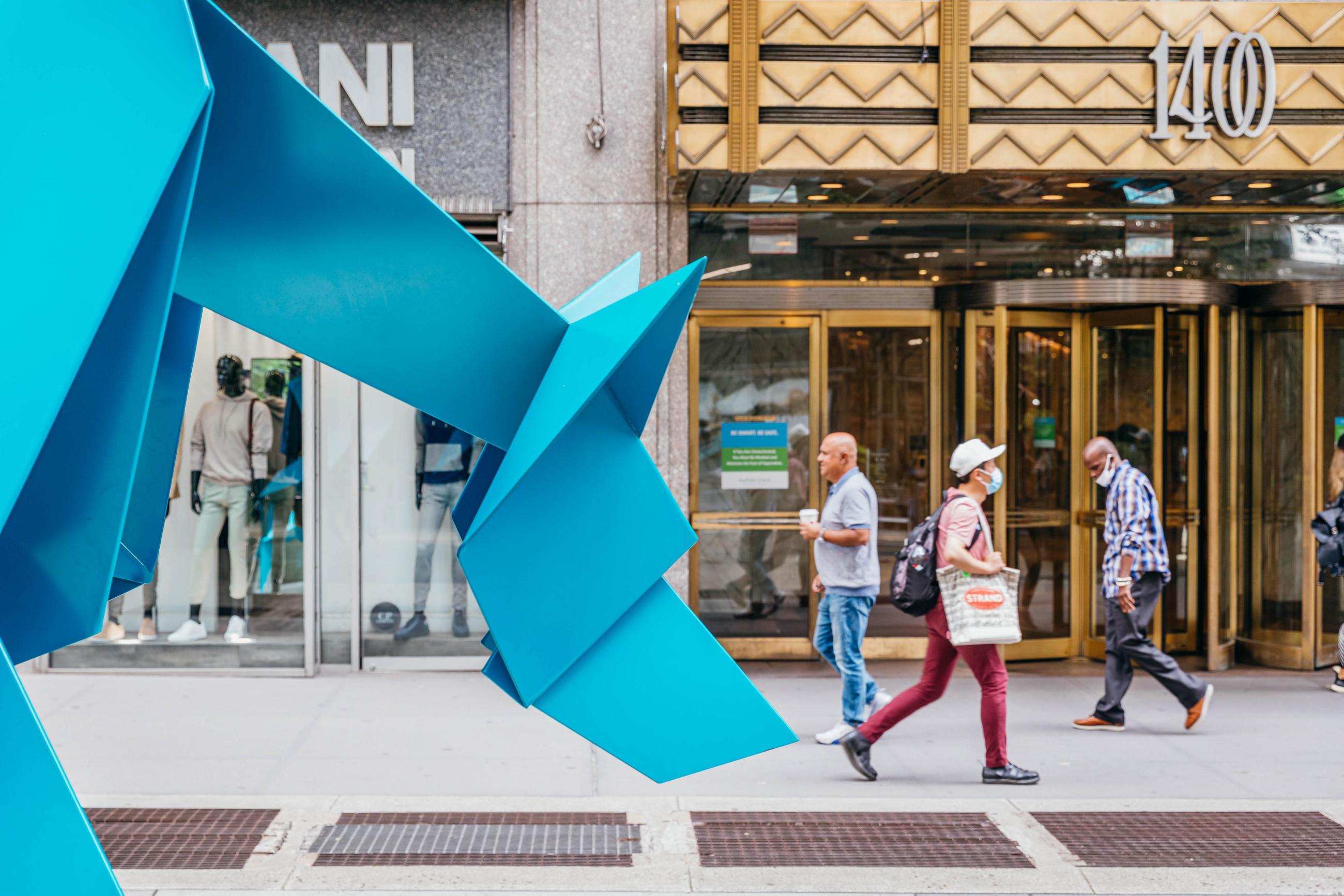 Experience a series of seven gigantic, origami-inspired sculptures as part our latest public art exhibit, Hacer: Transformations, created by California artist Hacer.
As you walk through the colorful exhibit, you will be greeted by two dark turquoise coyotes, two medium turquoise rabbits, a magenta elephant, a yellow dog and a green bear cub. 
Image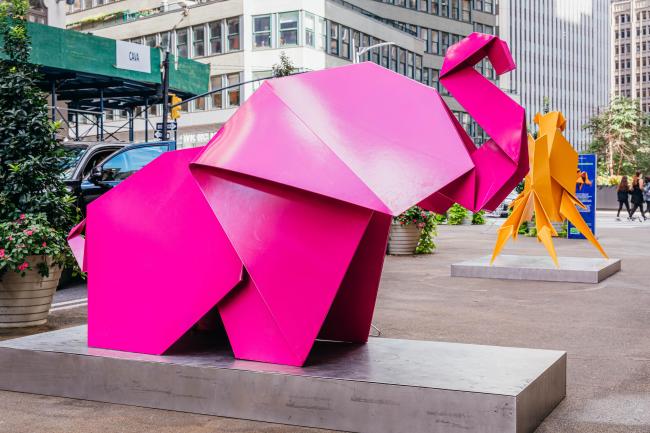 After enduring a tumultuous upbringing, Hacer often turned to art and creativity as an escape. Choosing "Hacer" (Spanish verb: "to make") as his new name, he broke free from his difficult past and now works as a sculptor, designing and building large-scale, origami-inspired forms in bold, solid colors. Through his work, he aims to elicit a dynamic response about the viewer's relationship to their childhood and believes through this interaction all can begin anew.
Image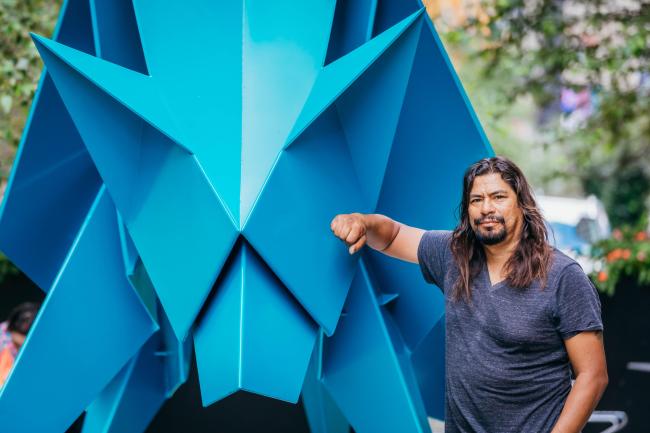 Hacer: Transformations is located on the public plazas of Broadway Boulevard in the Garment District between 36th and 39th Streets through November 23rd. The installation is part of Garment District Art on the Plazas, a year-round public art program made possible through Arterventions, part of the New York City Department of Transportation's (DOT) Art Program. The Garment District Alliance and DOT work closely to coordinate and install exhibits and individual pieces, which enhance public plazas and make them even more inviting to New Yorkers and visitors.
Image