Iceberg
ATOMIC3 and Appareil Architecture
JAN. 9, 2019 — FEB. 24, 2019
Garment District Plazas
Broadway, Between 41st Street & 36th Street

The gentle rumbling of a doomed glacier. Metal arches form an illuminated and irregular tunnel for visitors to explore in our newest public art exhibit on Broadway, Iceberg. 
Iceberg is making its U.S. debut on the Garment District Plazas on Broadway from West 37th to West 38th Streets.The installation is free and will be open to the public through February 24th. 
Iceberg is an immersive interactive installation that follows the life cycle of, you guessed it, an iceberg.  While walking through Iceberg, visitors set off an enveloping symphony of light and sound that varies with the pace of their transit. Trickling water indicates that the human presence is transforming Arctic nature into a fragile landscape. A thought-provoking but playful piece about climate change, the metal arches emit sound and light, varying with the presence and behaviour of people, thanks to motion sensors concealed inside the structure.
Image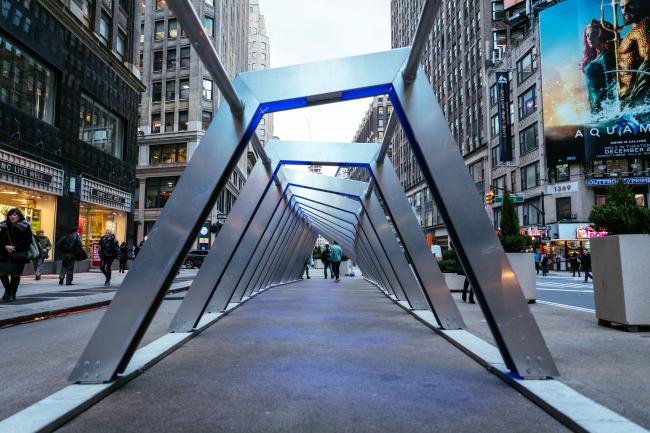 Image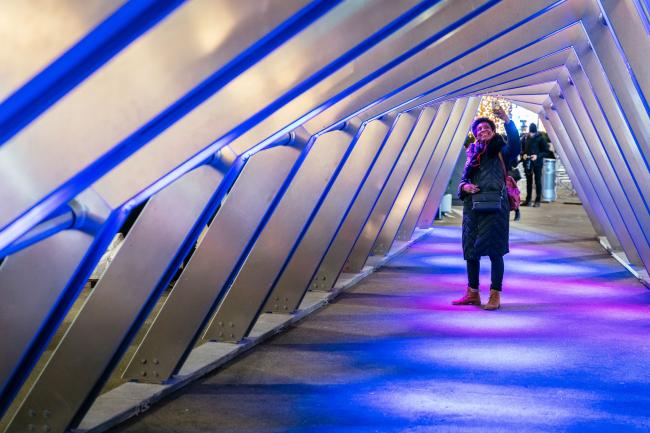 Image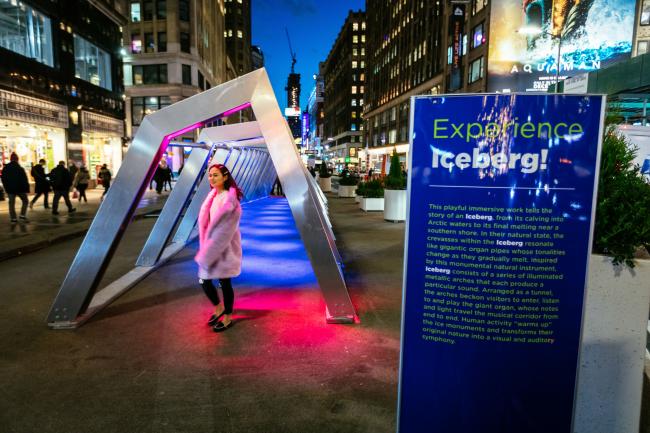 Image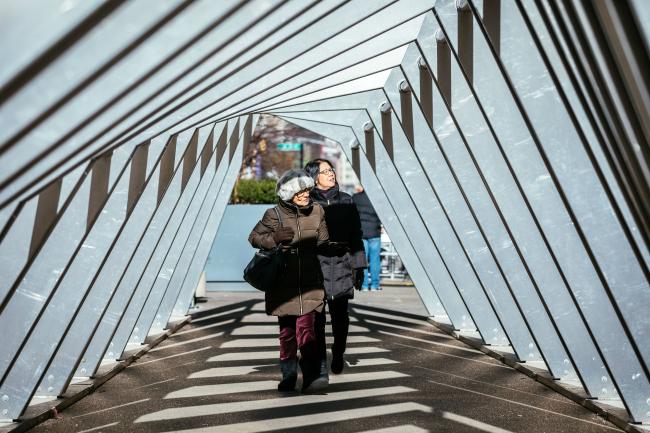 The installation was created by ATOMIC3 and Appareil Architecture, in collaboration with Jean-Sébastien Côté and Philippe Jean. Iceberg was first presented as part of the 3rd edition of Luminothérapie at the Place des Festivals in the Quartier des Spectacles in Montreal in 2012.