Impulse

Lateral Office and CS Design in collaboration with EGP Group
Broadway 37th and 38th Streets
In January 2020 one block of Broadway was closed to traffic in order to bring you Impulse, an interactive art installation comprised of 12 over-sized seesaws that transform our Broadway pedestrian plazas into a gleaming winter wonderland. 
When visitors climbed on and began to both teeter and totter, the seesaws radiate with light and musical elements, creating their very own winter light show.
Image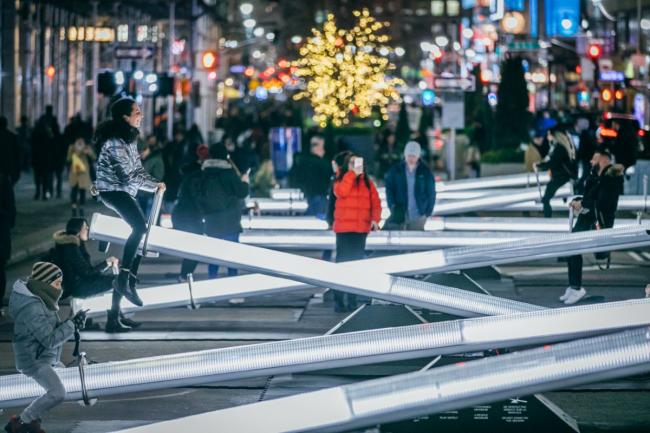 Image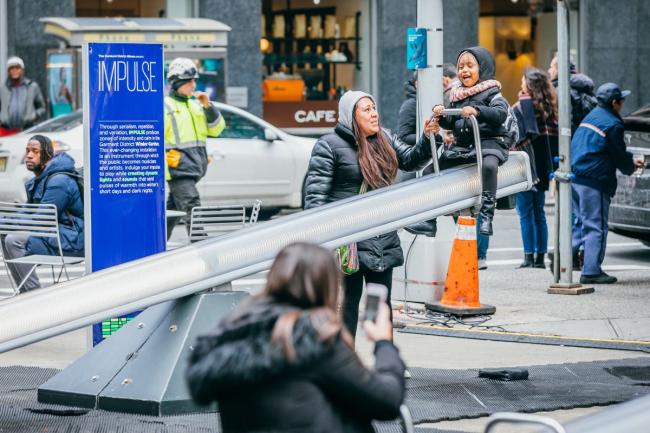 Image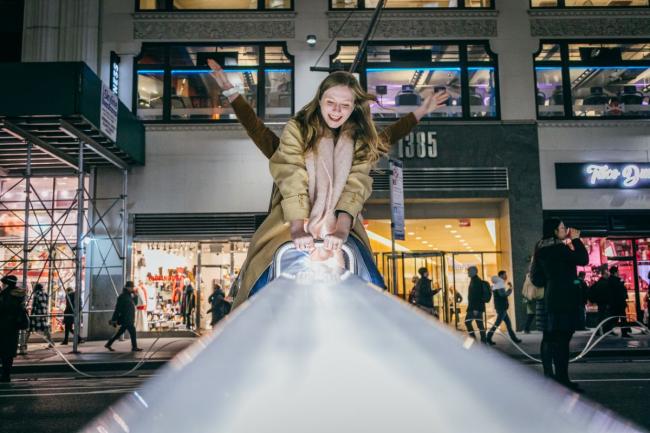 Image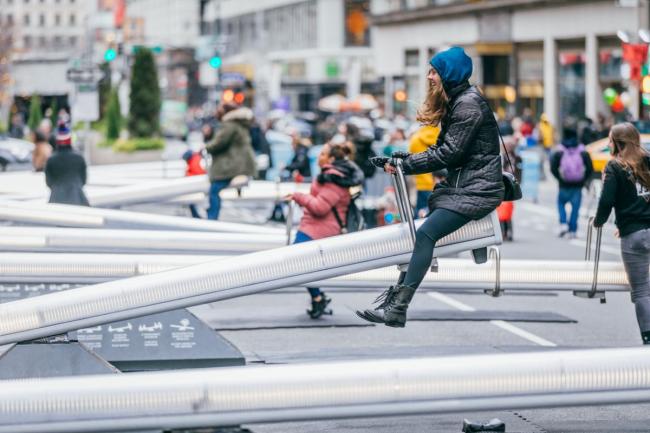 Impulse was located on Broadway in the Garment District between 37th and 38th Streets through January 31st. This block was temporarily closed to vehicles and had been converted to public space through the New York City Department of Transportation's (DOT) Seasonal Streets Program, expanding and enhancing the pedestrian experience.
Impulse was created by Lateral Office and CS Design in collaboration with EGP Group, with Mitchell Akiyama leading the sound design, mechanical elements and fabrication by Generique Design, and electronic design by Robocut Studio. It was first presented as part of the 6th edition of Luminothérapie, in 2015-2016, at Place des Festivals in the Quartier des Spectacles in Montreal.
The installation was part of Garment District Art on the Plazas, a year-round public art program made possible through the NYC DOT's Art Program and the Public Space Unit's Seasonal Streets program. The Garment District Alliance and DOT Art work closely to coordinate and install exhibits and individual pieces, which enhance public plazas and make them even more welcoming to New Yorkers and visitors.