Mass
Medium
Harry Gordon
JAN. 18, 2016 — APRIL 15, 2016
Garment District Plazas
Broadway, Between 41st Street & 36th Street

Our current Winter installation features five monumental stone sculptures from renowned artist Harry Gordon. These 25,000-pound granite constructions will live on the Broadway plazas in conversation with the  surrounding urban environment though April.
The five works, Sandalphon, Snaphance, Enki, Flying Canoe and Grasshopper, are intended to become part of the environment, invoke curiosity among passersby and present New Yorkers and visitors with a new, unique way to experience stone in Manhattan.
Harry begins designing his artwork by collecting large pieces of fine granite that were initially discarded by the stone industry. Through utilizing a crane in his studio, he assembles each fragment of stone into a sculpture that takes on anthropomorphic attitudes, gestures and stance, essentially relating to human life.
Image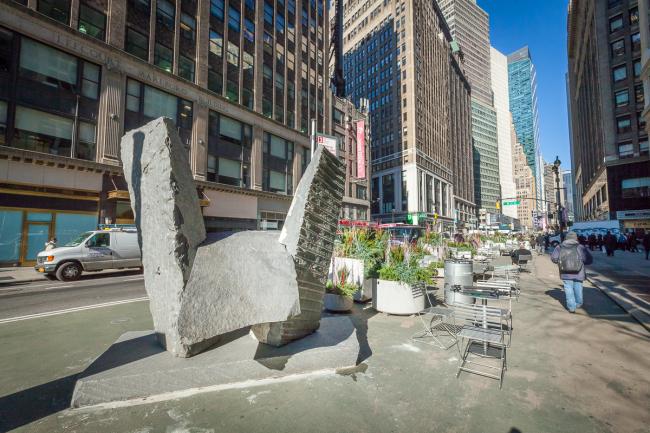 Image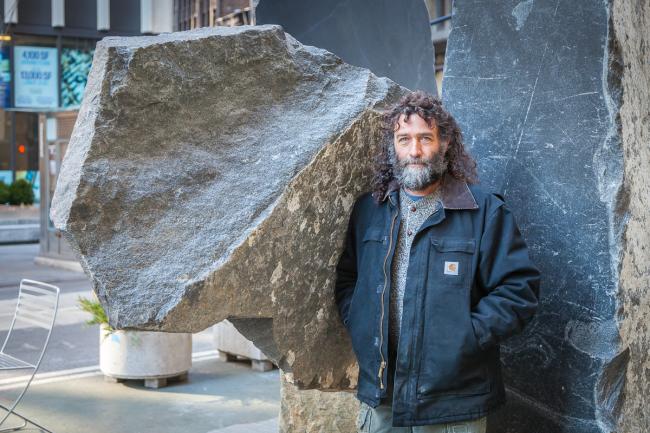 Image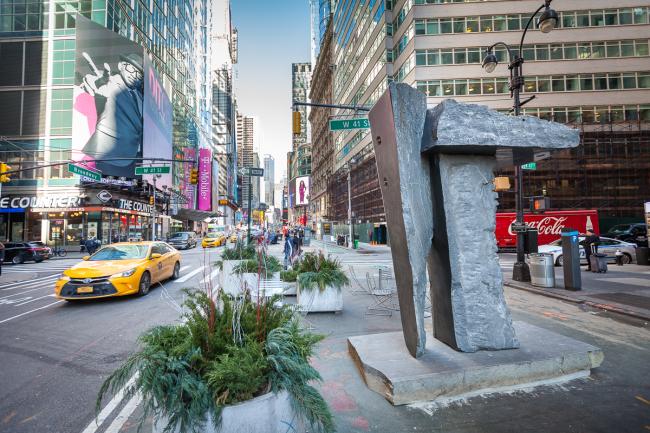 Image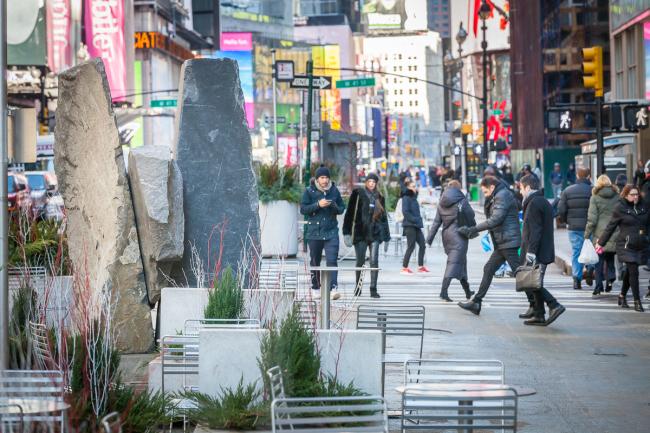 Image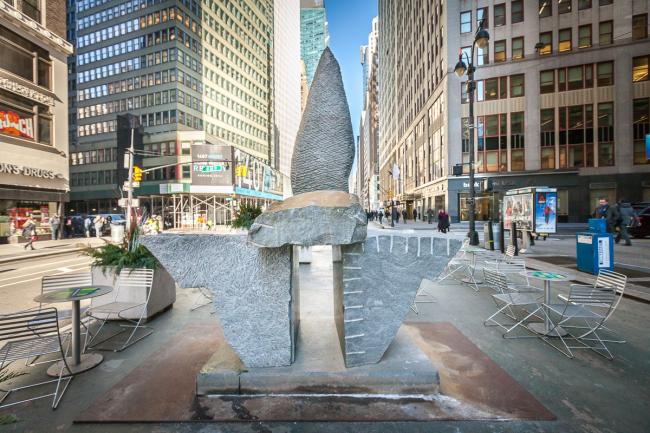 "I have always felt that my sculptures need to be installed and viewed by the public to be complete – it is as if they get their batteries charged with each person that sees them," said sculptor Harry Gordon.Gordon, who's works have been shown internationally and are part of collections throughout the United States, strives to maintain his materials in their natural state, letting shapes and objects relate to each other through constructions that take on anthropomorphic attitudes, gestures and stance.
For more information on the artist and his work visit Gordon Sculpture.