Broadway
Squeeze
The GDA is doing what we can to keep you cool this summer with Broadway Squeeze.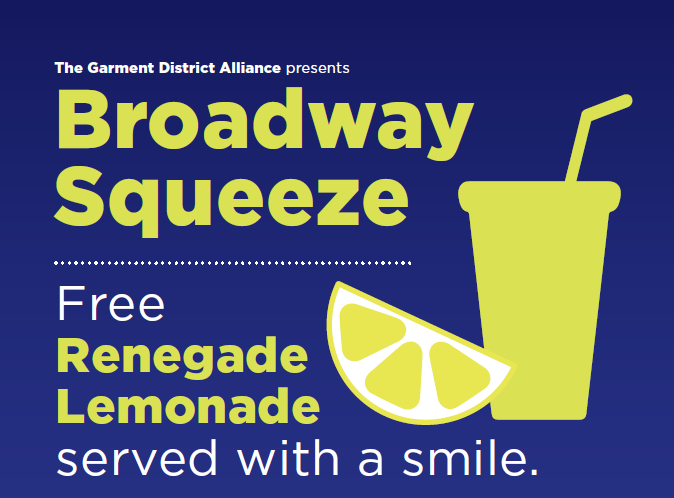 Starting June 9, FREE lemonade will be handed out every Thursday on Broadway between Noon and 2pm on the plaza between 39th and 40th Streets. 


The lemonade is provided by our old friends at Renegade Lemonade and will be available throughout August.