Summer in the
Garment District
Summer is moving along, but there's still plenty of fun to be had in the Garment District.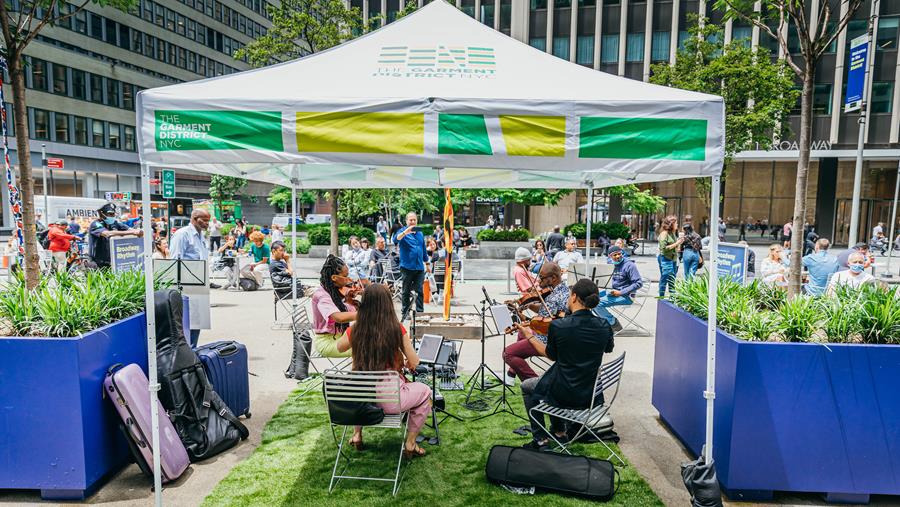 Broadway Rhythm is livening up your lunch break with free musical performances every Wednesday between Noon and 2pm for the rest of the summer. Feel the rhythm on our pedestrian plaza between 39th Street and 40th Street.
Broadway Rhythm is made possible through our partnership with the MTA's Music Under New York program.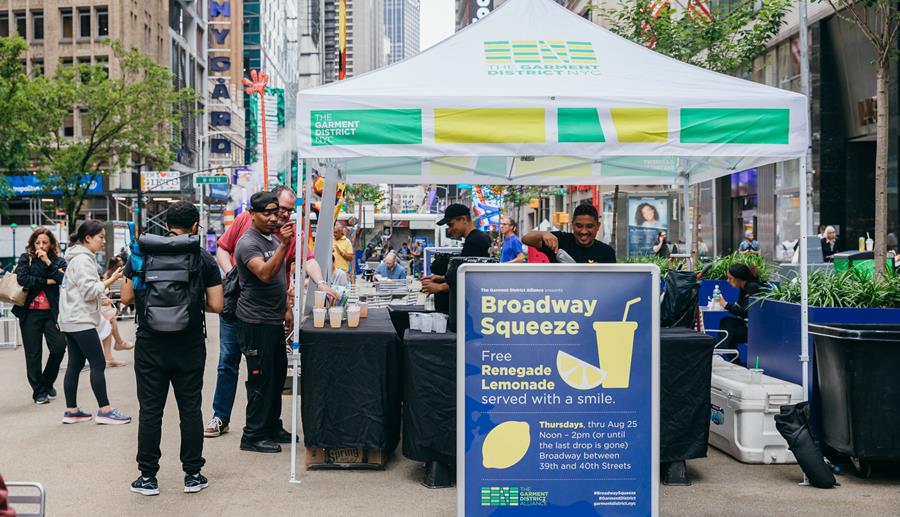 Broadway Squeeze is helping you beat the heat with free lemonade from Renegade Lemonade, every Wednesday between Noon and 2pm, or until supplies run out!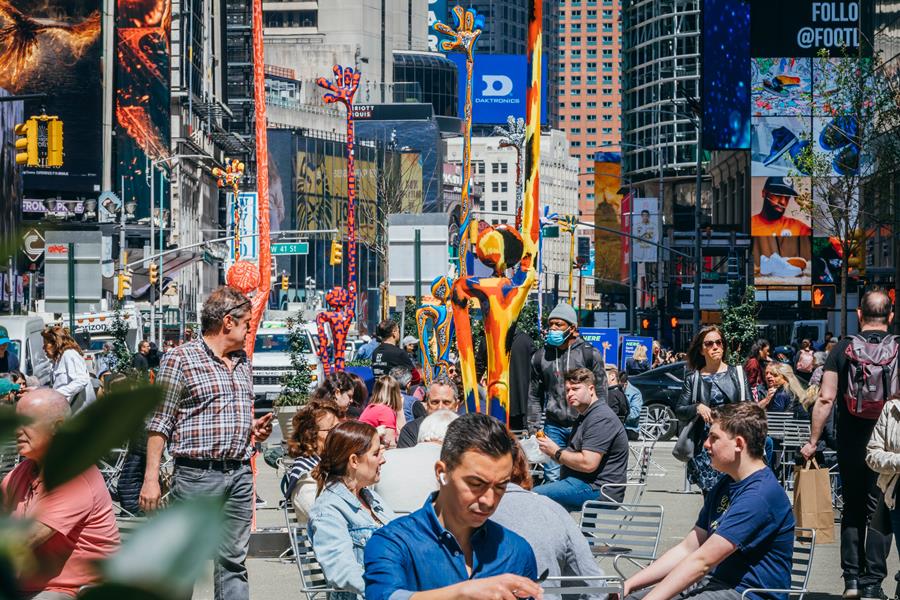 HERE by Santi Flores
Fourteen colorful sculptures are raising their hands and providing a warm welcome to Garment District visitors on Broadway between 38th Street and 41st Street.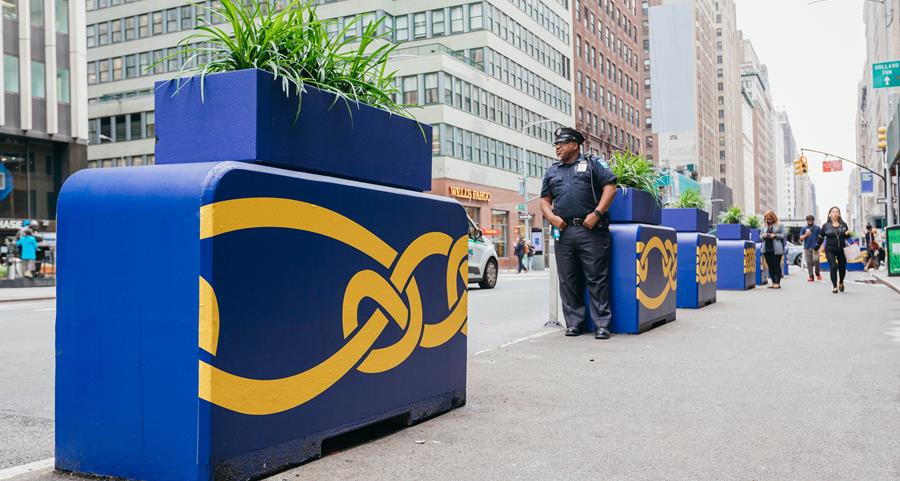 Bit, Bridle, and Reins  by Steed Taylor
A dynamic yellow-colored Celtic braid across a brilliant, tanzanite blue background flows down Seventh Avenue from 41st Street to 35th Street.

Coming Full Circle  by Rita Winters
Fourteen colorful and thought-provoking paintings are on display in the Kaufman Arcade at 139 West 35th Street.