NY BIDs Keep
Neighborhoods
Thriving
News May 18, 2020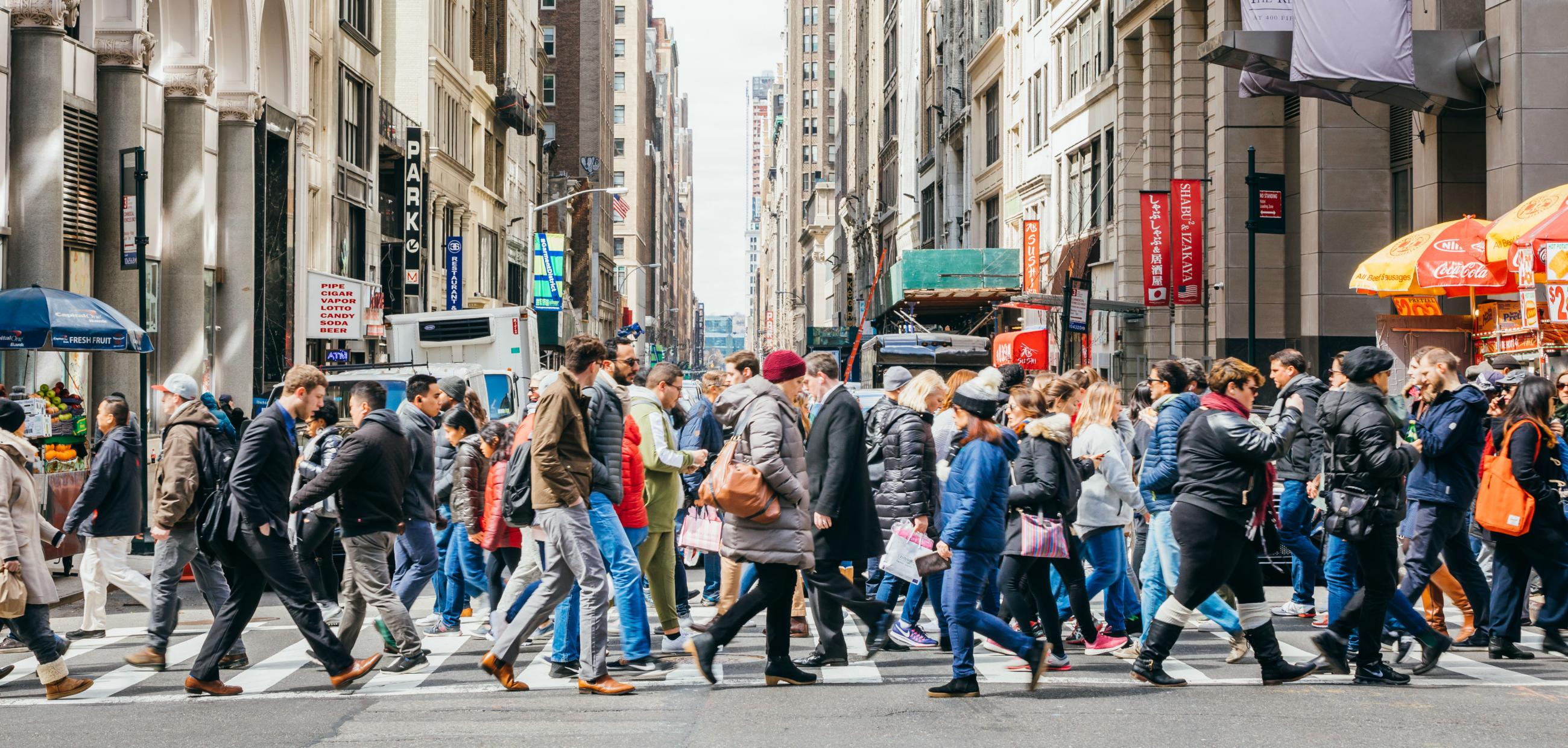 In The Wake of COVID-19, New York's BIDs Help Keep Their Neighborhoods Thriving
For a perfect example of just how important BIDs and neighborhood associations are to New York City businesses, look no further than the Downtown Alliance's Small Business Rental Assistance Grant.
Announced at the end of April, the grant is providing $800,000 to downtown businesses to help them pay rent in the face of losses related to the COVID-19 crisis.
"The Alliance has long worked to nurture the growth of local retail and that focus will continue to drive our recovery efforts," said Downtown Alliance President Jessica Lappin. "There is not one storefront business in New York City that has been spared by COVID-19. Every one of them is struggling. We are stepping up to do what we can to help our stores keep their lights on."
The grant, a mixture of redirected money from other areas of the Alliance's budget and contributions from Brookfield Properties, Silverstein Properties and the Howard Hughes Corporation, will provide $10,000 to various small businesses in the area — just one example of how BIDs step up both in times of crisis and during business as usual.  
At the beginning of March, before we had any real indication of how much our city was about to change, Barbara Blair, president of the Garment District Alliance, reflected on the biggest challenge before her organization at the time: Thanks to a December 2018 zoning change the Alliance had helped champion, side streets in the Garment District were finally open to businesses outside of the declining garment manufacturing sector.
"That was the biggest sea change for us over the past year," Blair said. "You have this incredible stock of Class B and C office space on the side streets in the district, which was now finally available to other businesses. We have a lot of businesses that are very interested in coming here."
This promoting of neighborhood change was perfectly indicative of the importance of New York City's Business Improvement Districts (BIDs) and neighborhood associations in the pre-COVID-19 era.
In recent years, the zoning change was just one indication of the Garment District Alliance's value to its district.
One Alliance priority, as with many of New York's BIDs, was the area's beautification. BIDs employ staff to handle sanitation, ensuring garbage is removed from the streets promptly, and also spearhead art projects and other visual enhancements.
In early January, the Garment District Alliance unveiled "Impulse," an art installation on Broadway between 37th and 38th Streets consisting of 12 massive, 16-foot-by-24-foot illuminated seesaws. As people rode them, they played music.
"It was the most successful thing we've done in the neighborhood in 25 years. People loved them," said Blair. "For the first time, we had an attraction on Broadway that was appealing not only to the tenants in the neighborhood, but also to visitors to New York City."
The Alliance has also worked with the city's Department of Transportation to turn more streets into pedestrian plazas and to remove unused pay phones that  attracted an unsafe element.