Nymph
Pond
Carla Torres
JULY 8, 2019 — AUG. 30, 2019
Garment District Plazas
Broadway, Between 41st Street & 36th Street
Flowing down the middle of Broadway between 37th and 38th Street is Nymph Pond, a block long mural by artist Carla Torres, part of this summer's Urban Garden.
Carla Torres' mural was inspired by the Nymph Pond, a small pond in the Galapagos Islands, where she would visit when seeking peace and contemplation. 
Image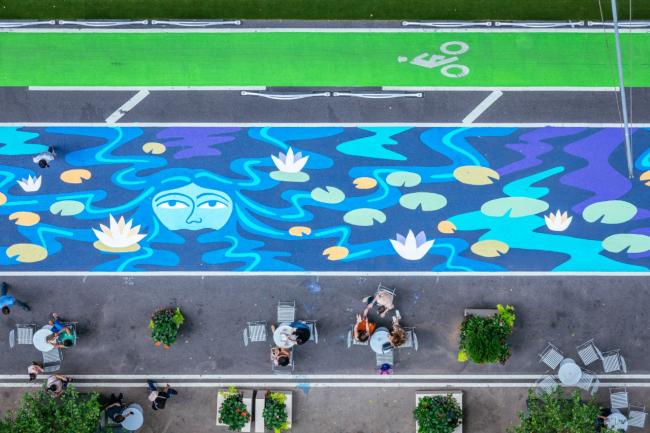 Image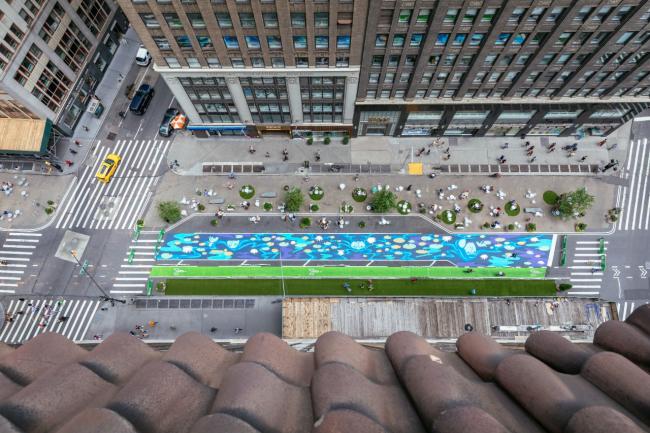 Image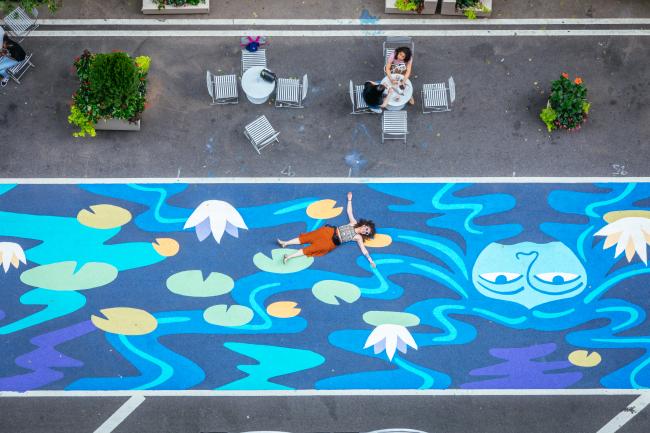 Image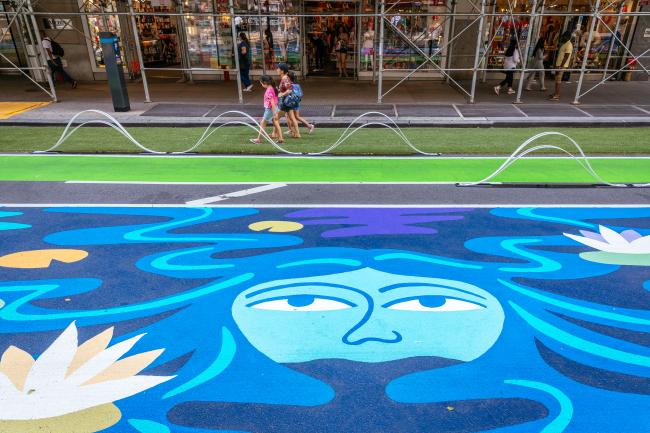 Image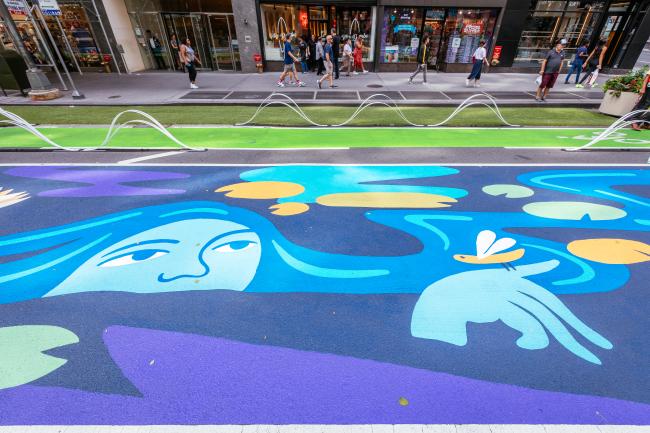 Born and raised in Quito, Ecuador, Torres moved to New York City in 2006 to pursue her passion as an artist and illustrator.  Her work has been exhibited in several galleries locally and internationally and she has won several illustration awards.