The
Sentinels
Chakaia Booker
JUNE 4, 2014 — NOV. 15, 2014
Garment District Plazas
Broadway, Between 41st Street & 36th Street

On June 5, 2014 the Alliance unveiled The Sentinels, a group of five colossal sculptures created with recycled tires and stainless steel by renowned New York-based artist Chakaia Booker.  
You can find this iconic sculpture series on the Garment District Plazas along Broadway from 39th Street to 36th Street until November of 2014. The Sentinels is comprised of five distinct sculptures, Shapeshifter, Gridlock, One Way, Take Out and a brand new addition, LBD Duty Free, created specially for this installation.
Image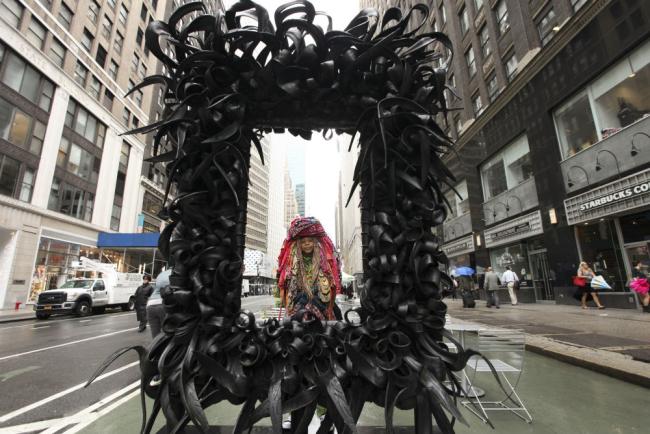 "Placing these sculptures in the Garment District suggests a cross pollination, and cultivation of current past and future behavior," said Chakaia Booker. "I hope this installation helps create a sense of community progression, symbolizing how this neighborhood has grown into the vibrant, creative and artistic center it is today."