Sew
And
Sew
Steed Taylor
JUNE 19, 2017 — SEPT. 1, 2017
Garment District Plazas
Broadway, Between 41st Street & 36th Street
On Monday, June 19th,  artist Steed Taylor put the finishing touches on his 400 foot-long "road tattoo" by painting the names of over 100 individuals who have worked in the Garment District for more than 20 years into Broadway itself. 
Image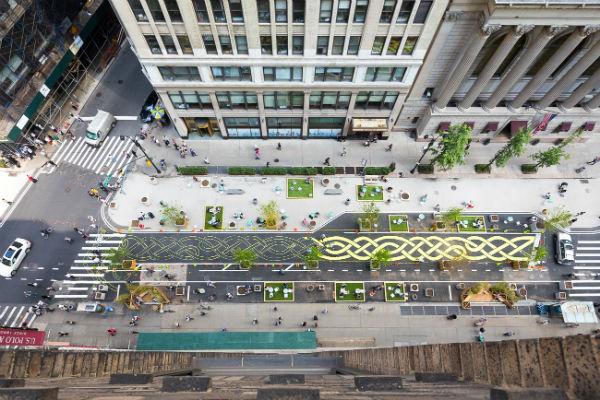 Image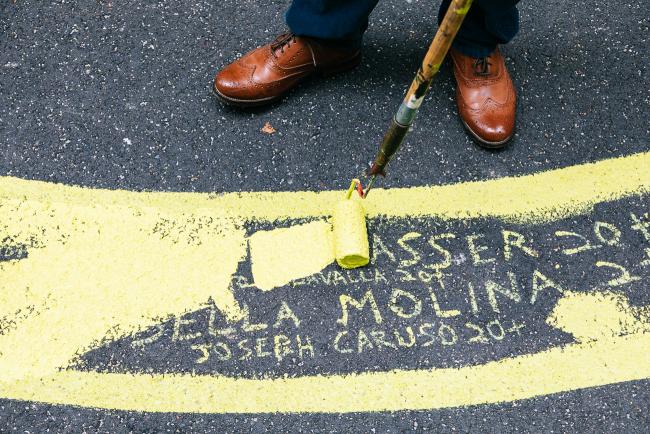 Image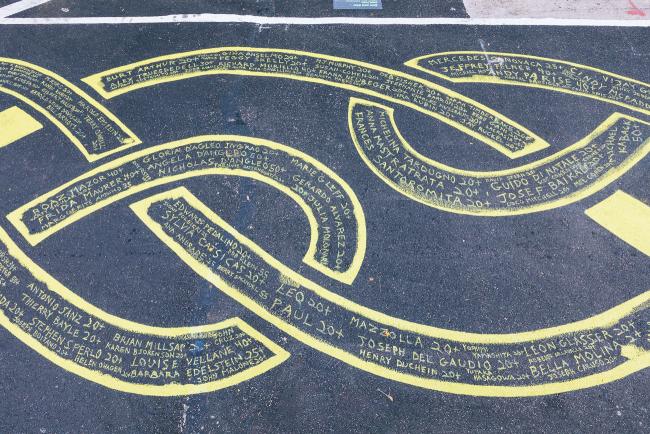 Image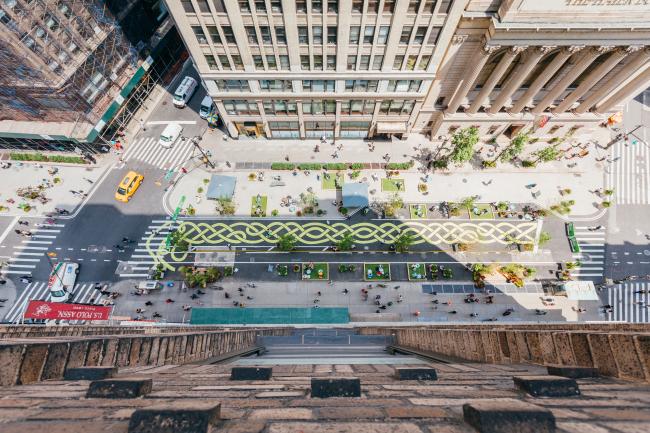 Image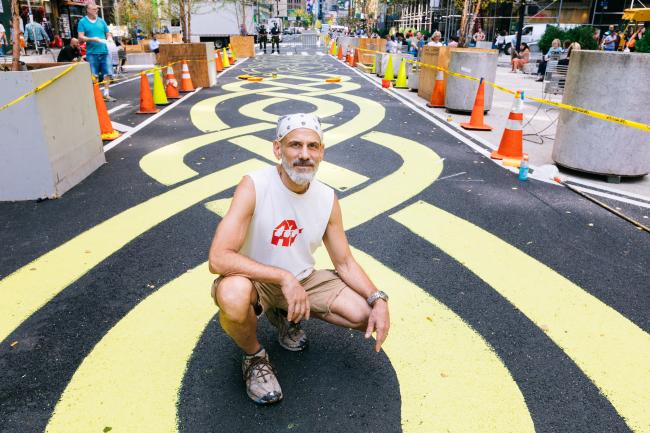 The work, entitled Sew and Sew, is part of Garment District Urban Garden, our summer long expanded plaza program that converts two blocks of Broadway into public space. At the unveiling, Steed was joined by a number of the individuals whose names have now been literally made part of the neighborhood.
Sew and Sew can be found on Broadway between 36th & 37th Streets, and 39th and 40th Streets.