Brand New
Big Button
Pictured here are the bones of what will be a brand new Big Button sculpture, coming to the Garment District later this year.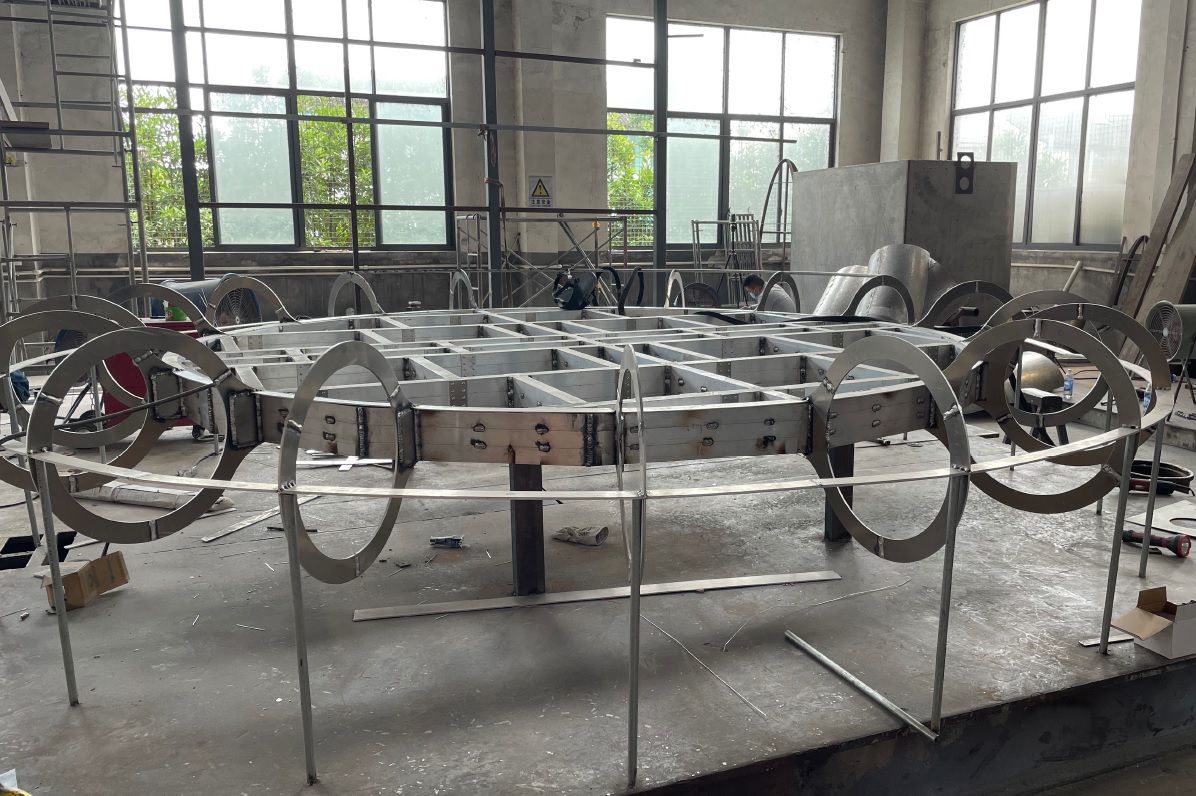 After almost three decades representing our neighborhood, the original big button and needle will be removed, to make way for a newer, more colorful version. The kiosk underneath the current button will also be removed, creating a much more open experience for pedestrians at that very busy corner. 
The new sculpture is designed by UAP Company whose concept adds a new addition to the iconic big button and needle, a very large thread that will support the entire piece. 
We will continue to update you as the process continues.