Busy
Streets
Despite the cold weather, the streets of our neighborhood are busier than they have been in years.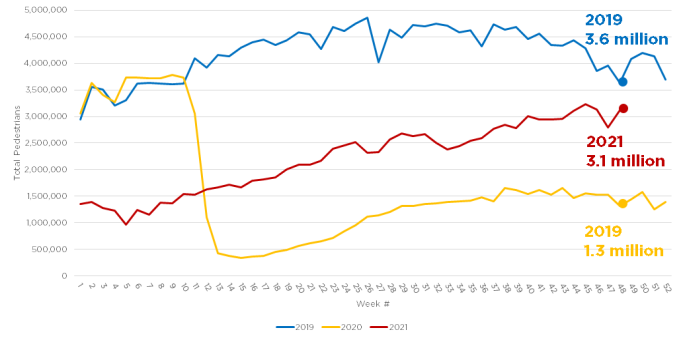 Our pedestrian counts are now up to 78% of what they were before the pandemic, and our hotels are once again full of visitors. We've heard from Hotel Hendricks that they are 90-95% full already.
We want this upward trend to continue, so safety is paramount as COVID numbers are on the rise again.