A HAPPY
NEW YEAR
As we head into 2022, we look forward to the Garment District's return to the thriving neighborhood we were pre-pandemic. We are well on our way!
Our pedestrian counts continued to climb in December, reaching 85% of what foot traffic was in 2019 and the highest numbers since the pandemic began.
New businesses have opened, including Cafe China and Parlour Room.
Manhattan vaccination rates have reached 85% for adults.
Read more about what's happening in the neighborhood here.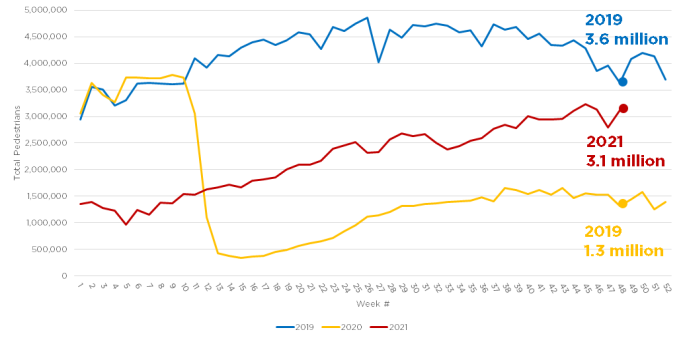 And this week we're bringing Passage to Broadway, a new illuminated art installation for all of those feet to walk through.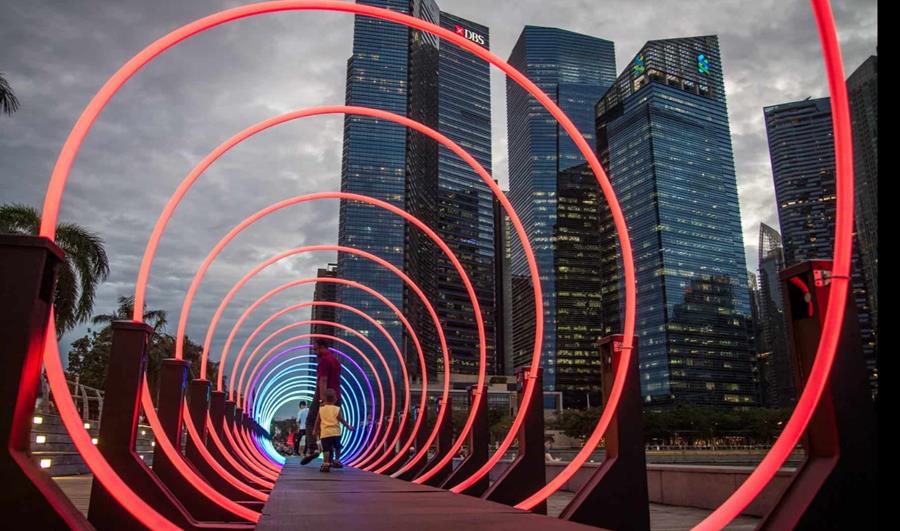 We're looking forward to a safe and happy 2022 with you!