Passage
News Jan 10, 2022
Garment District
Public Art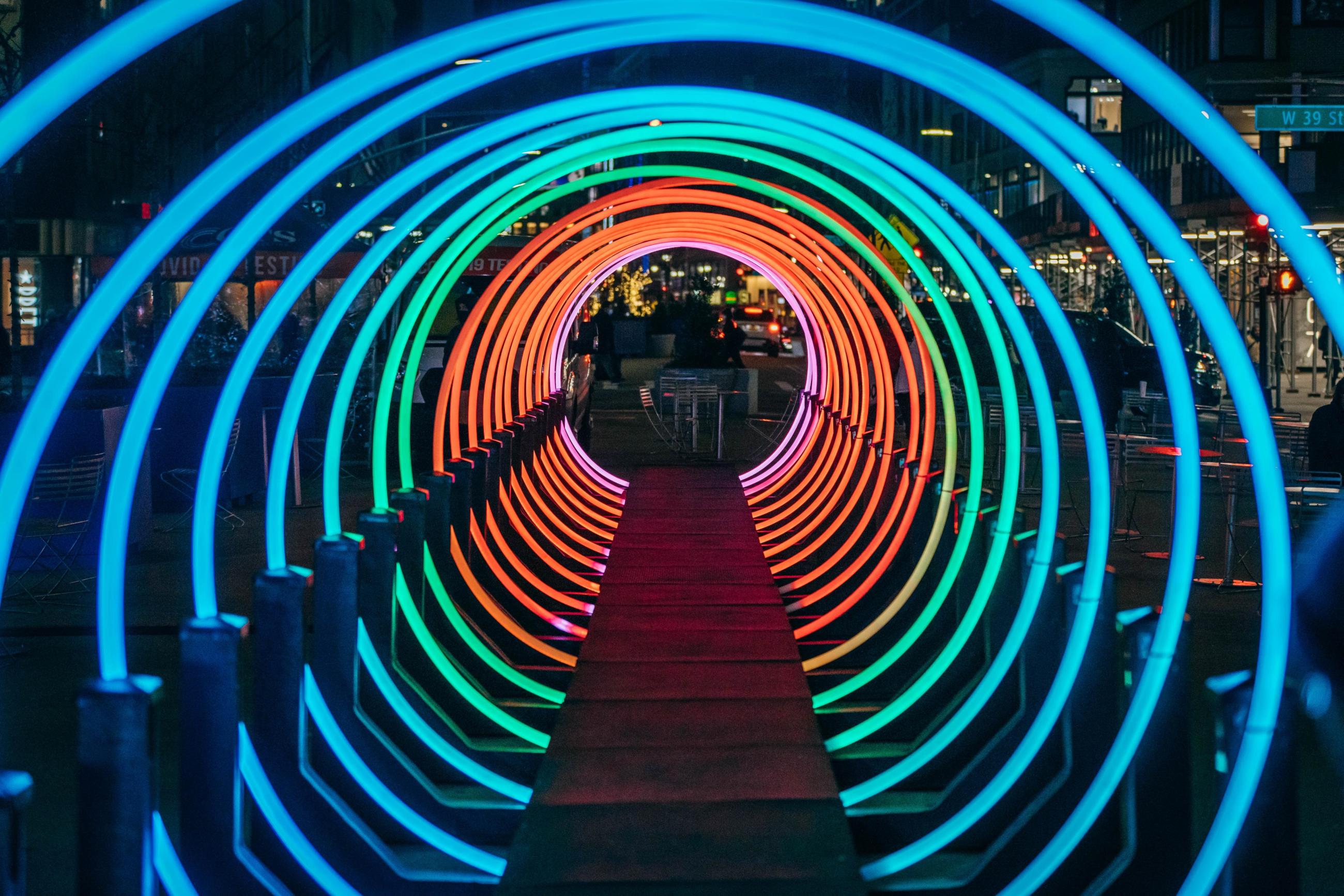 Twenty colorful rings are lighting up our Broadway Plaza, creating a brief, but illuminating, journey for visitors.
Passage is the latest light-up installation to come to the Garment District as part of our public arts program. As visitors walk through the exhibition, each circle emits light and sounds, creating a transformative, playful experience.
Image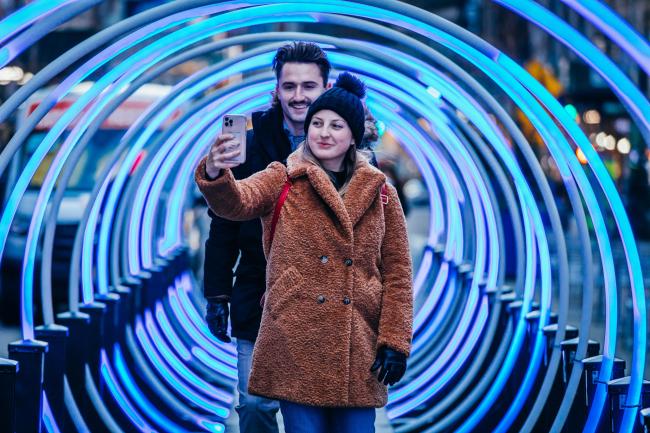 The interactive installation invites passersby through an illuminated path, creating an exciting sensory experience as they travel from one end of the tunnel to the other and exploring the emotional connection one develops with light and sound.
Passage was created by Serge Maheu, with fabrication and assembly by Félix Ménard. It was first presented at the Montréal en Lumière in 2017 in Montréal, Canada, and was created for Illuminart, a circuit that fused art, lighting and technology.
Image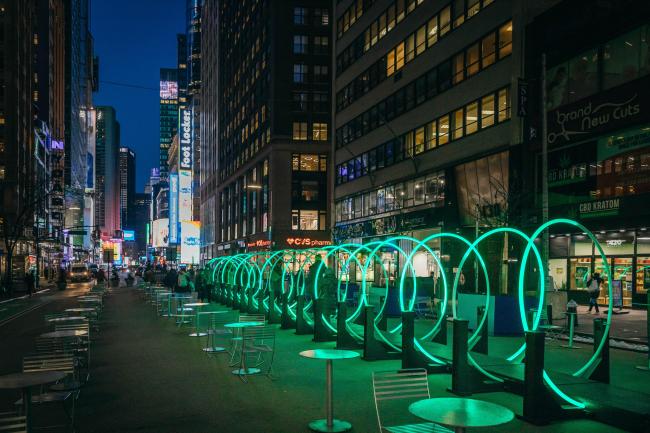 The installation is part of Garment District Art on the Plazas, a year-round public art program made possible through the NYC Department of Transportation's Art Program (DOT Art). The Garment District Alliance and DOT Art work closely to coordinate and install exhibits and individual pieces, which enhance public plazas and make them even more welcoming to New Yorkers and visitors.
Image