Ten new works from Artist Allen Thomas Ball make up the latest exhibition in our Space for Public Art at 215 West 38th Street.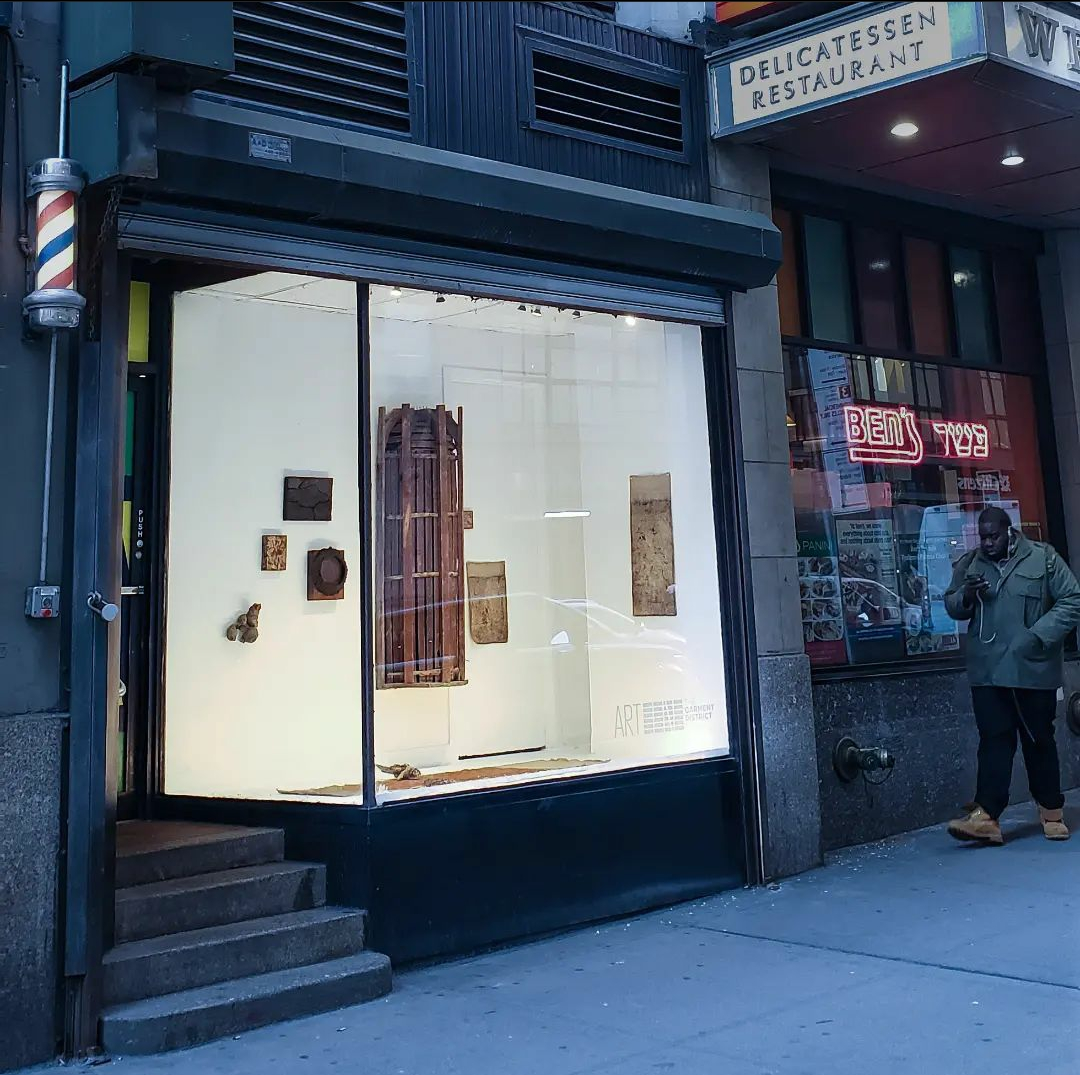 Borrowing raw materials from the earth, Ball crafted these newly created works of the   installation by utilizing natural materials including dust, clay, iron, charcoal, ash,   asphalt, insect nests, discarded materials, and found objects. His mixed-media works   are intended to contemplate deep time, anthropology, and the current trajectory of our climate.
Based in New York City, Ball is a multidisciplinary artist that focuses on painting, installation, sculpture, and prints, and has exhibited his work internationally and across the United States. He earned two simultaneous degrees from Florida School of Arts and St. Johns River State College, and earned a Bachelor of Fine Art and Art History from the University of North Florida. Ball went on to receive his Master of Fine Arts at Pratt Institute in Brooklyn and is currently a member artist at the Elizabeth Foundation for the Arts Studio Program.